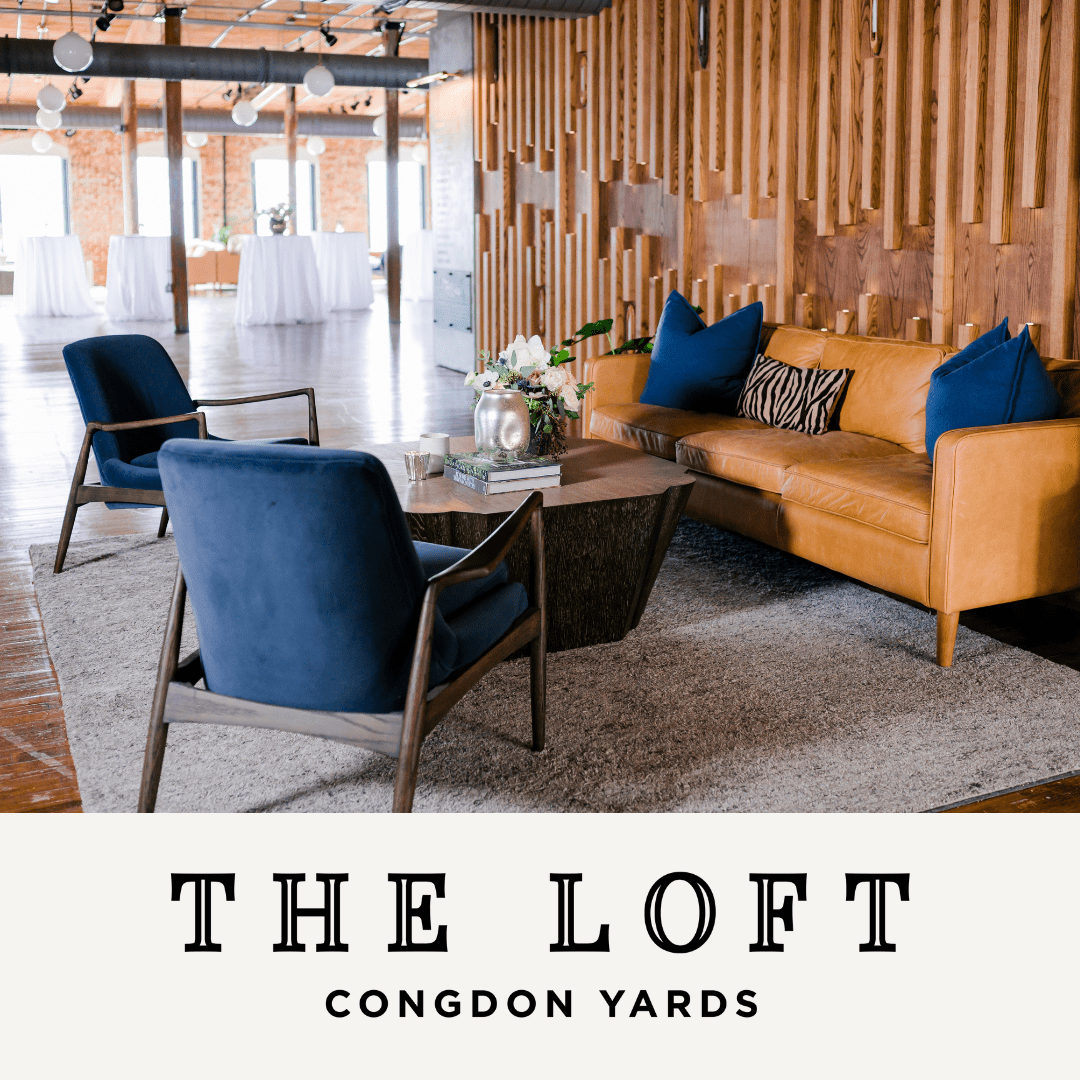 The VRD Summit will take place at Congdon Yards
HPxD's inaugural Vacation Rental Design (VRD) Summit will take place at The Loft at Congdon Yards. The expansive space, composed of several rooms and a generous lobby area, has a warm industrial vibe and good flow that can accommodate up to 300 persons. With dedicated space for education sessions, product displays, networking and hospitality, there's even a green room where speakers can congregate.
Located in the heart of downtown High Point, Congdon Yards is a historic building that has become a popular meeting place – in fact, HPxD frequently holds its board meetings there. A former hosiery mill in the 1920s, it has since been reimagined and converted into a multi-use work and event space. Authentic design details left intact, The Loft features original wood plank floors, timber columns, and exposed brick. Located on the fourth floor, large windows offer panoramic views of the city.
"The first time we toured the facility, we just knew it was the right place to hold the Summit," said Jane Dagmi, HPxD Managing Director. "It has a lot of character and great bones – two things that designers and any real estate dreamer will appreciate, and I think our guests will love being here."
Rachel Moss, Chief Operating Officer of Business High Point – Chamber of Commerce, the official operator/manager of Congdon Yards, is enthused about the partnership with HPxD. "Business High Point/Congdon Yards is truly excited to be the host sponsor for the inaugural Vacation Rental Design Summit. This summit will bring together the masterminds of what High Point is best known for, furniture and design."
Other notable perks about the venue are its proximity to showrooms, wheelchair accessibility, and on-site parking for Summit attendees.
VRD Summit registration is open with special Early bird pricing of $249 is good through March 7, and on March 8 the cost will be $299. Each ticket provides access to two days of education at The Loft plus inclusion in all hospitality and catered events, including a kick-off mixer on March 19. Additionally, those registering for the Summit will be automatically registered for Spring Market, pending approval.