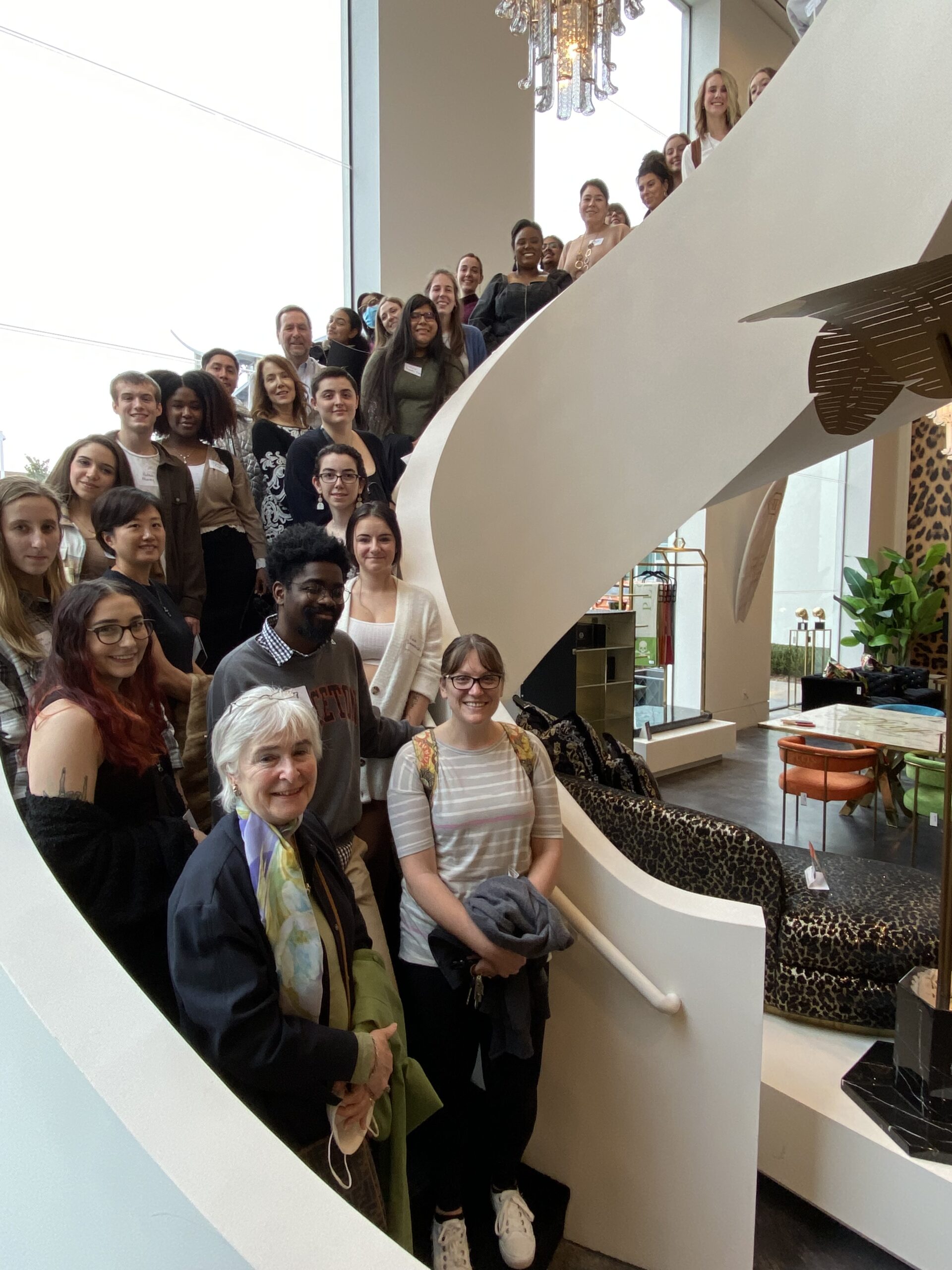 ASID Carolinas student chapter spends the day with HPxD
Over 50 interior design students from Wake Tech and Forsyth Tech who are student members of the American Society of Interior Design (ASID) Carolina's Chapter were hosted recently by High Point x Design (HPxD) and its member brands. These immersive experiences serve to introduce and educate the next gen to the creative and innovative design ecosystem that exists in High Point. 
The ASID Carolinas student tour included showrooms and manufacturing facilities that provided inspiration, education, hospitality and personalized behind-the-scenes access. Hearing from principals, marketing and creative directors, and plant managers,, they learned about furniture and accessory design, finishes, custom upholstery, leather and textile applications, lighting and art – all of which interior design students can utilize in their future design careers and as resources for their class work.
HPxD participating members included Metropolitan Galleries,  Baker Interiors Group, Woodbridge Furniture, John-Richard Collection, Eichholtz and Splashworks.
It is a very eye-opening experience for the students, more than half of whom had not been to High Point Market before. In general, they have not visited many showrooms, much less stepped foot inside an upholstery plant. And observing the furniture manufacturing process at Baker's High Point plant proved to be a highlight
Aiden Deaton shared, "At Baker, we got to walk through the whole process of building furniture, and now I understand why handmade pieces cost so much. My favorite part was watching the workers cut out the fabric by hand and my second favorite part was seeing how they hand-tied the springs in the chairs or sofas." 
Paige Green remarked, "I appreciate and respect the craftsmanship that goes into building a high-end piece of upholstery and it was obvious the employees who work for Baker take pride in the pieces they build."
All agreed that being up close and personal with custom upholstery helped them understand what it really takes to get furniture made and why it is deemed luxury.  Savannah Robin added, "I think in the position we are going to be in, selling furniture to clients, it's a lot easier to say, 'This is worth it' when you know it's worth it, because you walked through the factory and know the guy who built the frame. You've seen it firsthand and you know it's good quality."