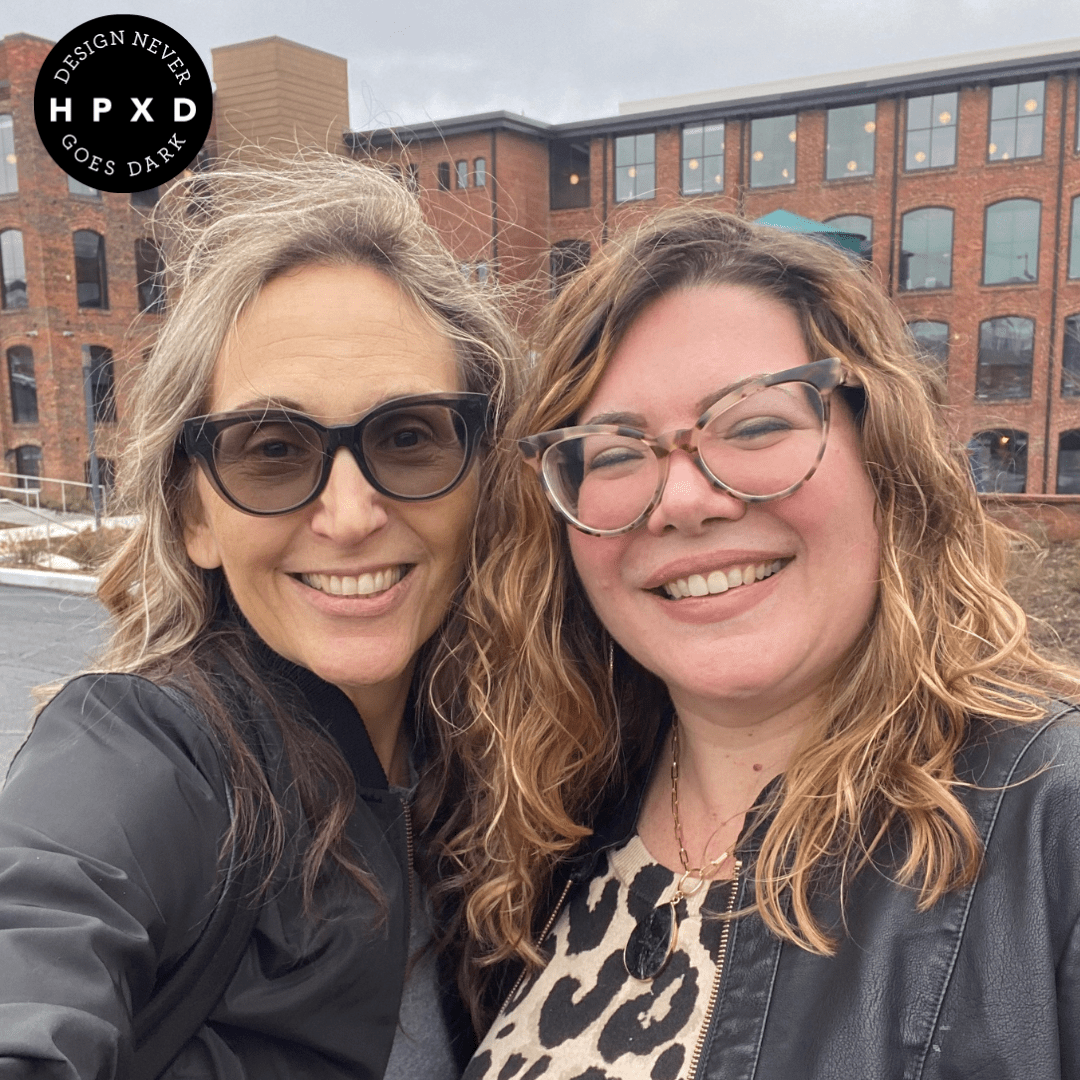 HPxD celebrates two anniversaries on Employee Appreciation Day
March 2023 marks the one year anniversary of our Managing Director, Jane Dagmi joining HPxD and the half-year anniversary of Serena Martin of 24/7 Creative Agency, who supports our organization's education, marketing & events. The two women also celebrate a decade of friendship born in the home furnishings world.
Jane and Serena met when Serena was the marketing director at ZUO Modern and Jane was communications manager for an interior design app. When Serena moved to High Point in 2022, their proximity to one another opened up new possibility. The visited antique shops together on the weekend and grabbed lunch at Stock and Grain, and as High Point x Design spread its wings, Serena was brought on board to lend her expertise to HPxD in general as well as the organization's first mega-production – The Vacation Rental Design Summit.
"It's so interesting when you meet someone you never know how they will play out in your life later on. People stick around in this industry so it's likely that paths cross again and again," said Jane. a'Serena comes to the HPxD table with energy, know-how, and passion for the organization. When she travels to various trade shows and events, she often stashes HPxD postcards in her luggage always ready to spread the word. Jane adds, "She's great an identifying opportunities and has become quite a good promoter of all that's happening in High Point."
Indeed, one never knows how relationship will evolve. Serena says, "Jane is living proof of the power of friendship and that our design community is one big family! Celebrating six months as part of the team I feel perfectly in sync with our mission and am so proud of being part of the transformative change we are creating in our city. Attending High Point Market for a decade before my relocation to the Triad, I was overjoyed when I was asked to join the team at HPxD and am passionate about supporting our brands, our showrooms, the design schools we partner with and the excitement we are building with the inaugural VRD Summit!"
Here's to fruitful relationships – working ones and all!