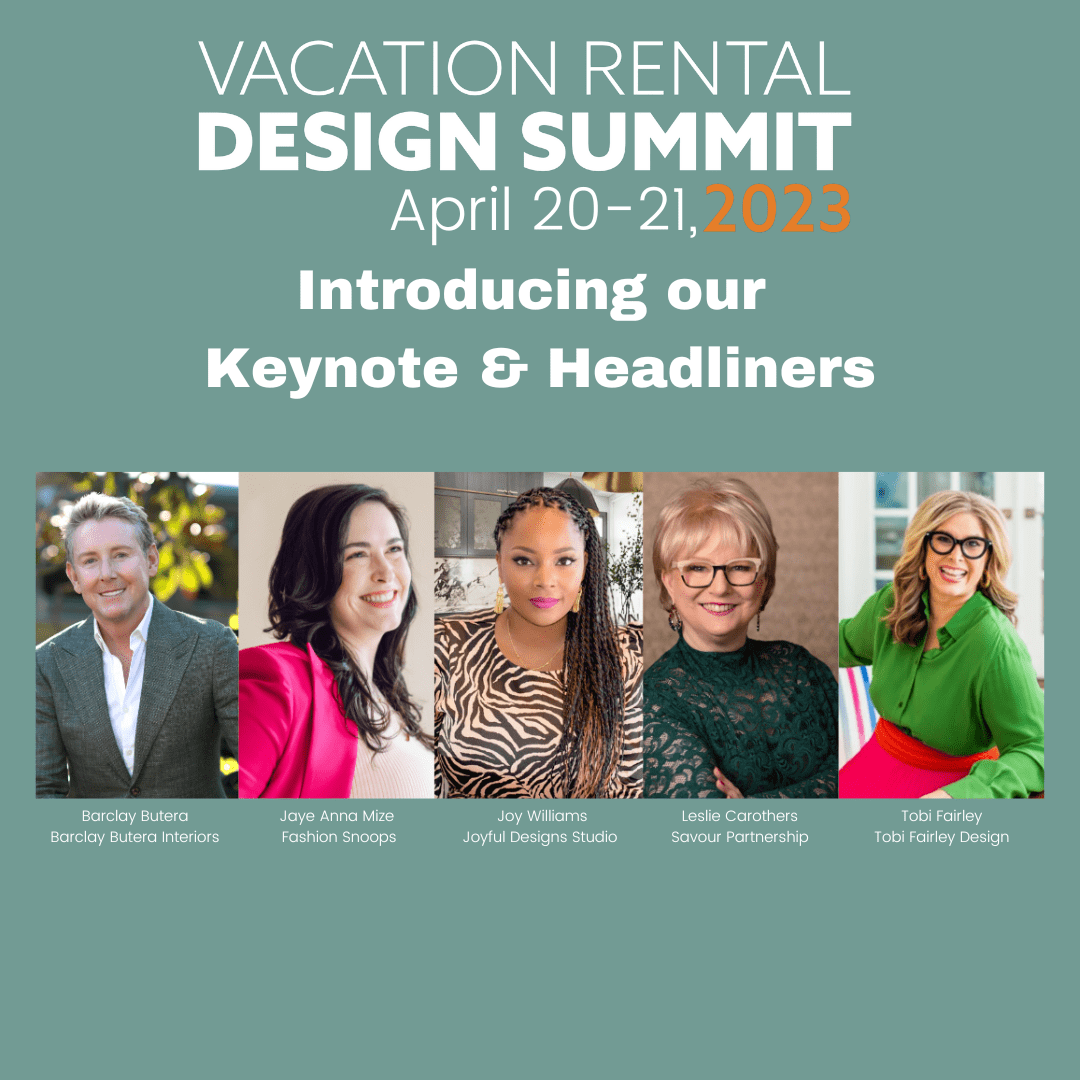 Keynote and headline speakers announced for VRD Summit
For the last few months, apart from watching over the off-Market design scene, we've been working on crafting the educational content for the first-ever Vacation Rental Design (VRD) Summit.
With great excitement, we are sharing that renowned interior and lifestyle designer Barclay Butera, President and Founder of Barclay Butera Interiors will be the keynote. The multi-talented interior designer, product designer, and six-time author launched his first luxury vacation rental property, Villa Butera, in Palm Springs four years ago, and has since added Villa Blanca in Cabo San Lucas. At the Summit, he will share his process for taking on the ultra-luxury vacation rental market and how he educated himself to become an expert in this field.
Additional headliners include Jaye Anna Mize, VP of Creative, Home + Lifestyle for international trend company Fashion Snoops, who will cast a spotlight on "Mindfulness in Hospitality" and how designers can adapt these principles in their business. Chicago-based interior designer and vacation rental owner Joy Williams of Joyful Designs Studio will trace her personal journey through property ownership and provide actionable tips in a session she's calling "The JOY and Grit of Building Wealth through Investing." 
Leslie Carothers, principal of Savour Partnership, a digital marketing consultancy, will address client acquisition via social media in her presentation, "Content and Captions: Top tips for attracting ideal vacation rental investors." And Tobi Fairley of Tobi Fairley Design will speak to "Building a Hospitality Brand." Fairley, a designer, business coach, and serial entrepreneur will describe her new hospitality venture unfolding in Arkansas providing actionable ways to brand build. In a recent episode of her popular podcast, Design You, she talks about her new project and growing enthusiasm for short term rental design with designer guest Jessica Duce.
In addition to these speakers, we have recruited over 20 talented and passionate vacation rental designers and short-term rental industry pros, each with a unique business model, spin, and expertise in this market. We look forward to announcing that amazing crew next week….so stay tuned!