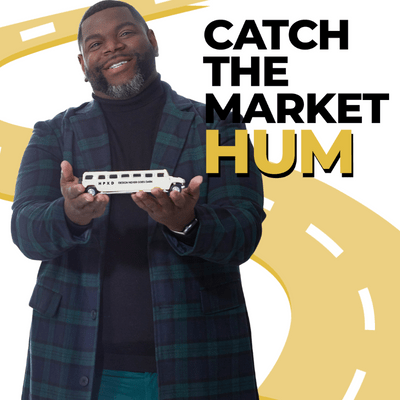 Who'll ride with Don?
The HPxD Hummer Tour is happening again on the opening day of High Point Market and design professionals can apply to ride through September 23rd. Que Tate of Twenty Sevyn Interiors was one of the lucky dozen designers who went on last year's Tour. He said it completely changed his High Point Market experience.  "The Hummer Tour allowed me to not only experience showrooms with some exclusivity – meeting the creators and teams behind the brands – but also opened the door for me to begin building professional relationships with these same individuals," he said.
Don Ricardo Massenburg of Design Inkredible is getting psyched as he reclaims his title as tour maestro, not only riding along for the whole day, but lending his expertise in curating the day-long tour which includes customized visits to approximately ten flagship showrooms that are all part of the HPxD family. Providing plenty of inspiration and camaraderie, there is also food and swag aplenty.
"We will definitely make our mark on High Point Market and we'll be doing it in style!" he says, encouraging all design pros to apply. "The Hummer Tour is about camaraderie and discovery so get ready to add new staples to your go-to vendor list. Whether it's your first trip to High Point or fall Market is like homecoming to you, this tour will make it one for the books!"
The HPxD Hummer Tour is free of charge. Designers will be selected through a lottery-based process, mindful of diversity and inclusion, central to the HPxD movement. Participating designers and the tour schedule will be announced in early October.