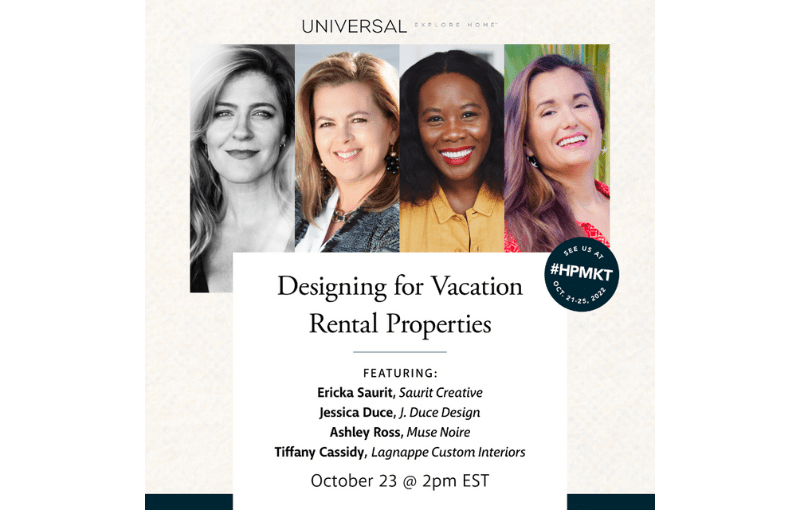 Watch Design Expert Discuss "Designing for Vacation Rental Properties"
During Fall High Point Market, interior designers Jessica Duce, Vacation Rental Designers (@vacationrentaldesigners), Ashley Ross, Muse Noire Interiors (@muse.noire.interiors), and Tiffany Cassidy, Lagnappe Interiors (@lagnappe.interiors) offered their expertise in vacation rental design to a packed room full of eager design professionals full of curiosity.
Check out the recording via Universal Furniture's YouTube channel to watch the lively panel discussion and learn more about Vacation Rental Design.
Panel Topic: "
Designing for Vacation Rental Properties"
Panel Premise:
Vacation rental design is a booming field for the billion-dollar short-term rental industry. If you want to learn how these Designers have gotten into this field, ways to navigate this niche and the lessons they have learned join us for this very timely topic With Jessica Duce, JDuce Design. Moderated by Ericka Saurit, former design lead for Airbnb and principal at Saurit Creative. Presented by High Point x Design.