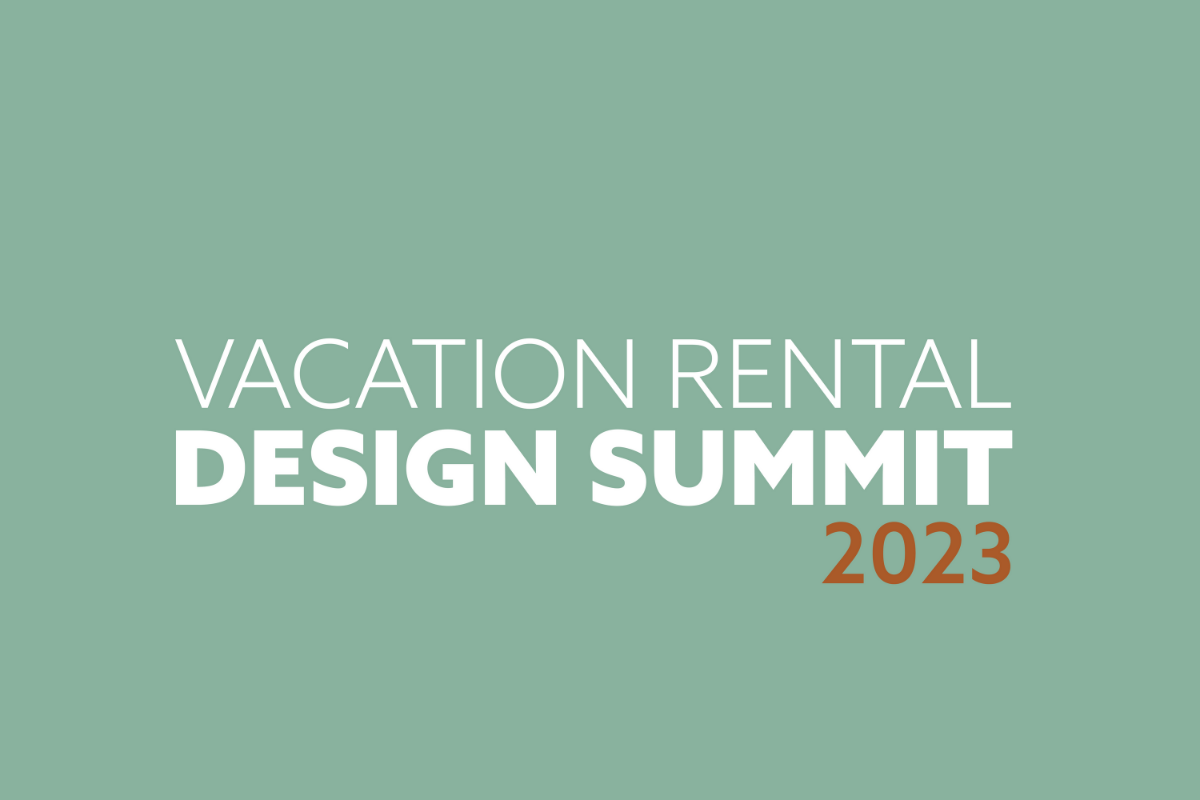 The Vacation Rental Design Summit to debut in High Point
High Point, North Carolina will be the host city for the inaugural Vacation Rental Design (VRD) Summit, to be held April 20-21, 2023, in conjunction with the Spring High Point Market. 
Created specifically for vacation rental designers and related businesses, the two-day event, focused on education, sourcing, inspiration and trends in the vacation rental market, will leverage the city of High Point's resources and appeal to gather innovative brands, thought leaders and designers. Beyond home furnishings, lighting and decor, this Summit will feature kitchen and bath brands as well as smart home technology companies.
Presented by High Point x Design and High Point Market Authority, the VRD Summit comes at a time when the vacation rental industry is seeing unprecedented demand and growth, and the guest experience, as it relates to design, is a key differentiator. This increased curiosity around vacation and short term rentals by colleagues prompted interior designer Jessica Duce, founder JDuce Design and co-owner of Vacation Rental Designers, to propose creating a gathering around this topic.

"This is not residential design. This is not hospitality design. Vacation rental design is cultivating a luxury experience in a residential setting while anticipating the needs of the guest, owner, property management and housekeeping." explains Duce, "There is no other design niche quite like this."
Duce was adamant that High Point should be the host city and Jane Dagmi, managing director of HPxD, agreed.  "With the amount of manufacturing brands and resources in our city,  there is no better place to host the VRD Summit. High Point's legacy is widely known as 'the furniture capital of the world'— but it's more than furniture, it's a year-round design destination for our industry."
In speaking with High Point Market Authority about the VRD Summit, their team found the idea equally compelling as an opportunity for High Point, and decided to partner on the event.
Tammy Nagem, incoming president and CEO of the High Point Market Authority, sees the opportunity aligning well with her vision for High Point Market. "High Point is well versed in executing large events and is also accustomed to catering to the shifting needs of the home furnishings industry. We are uniquely qualified to host this event both in terms of infrastructure surrounding High Point Market but also in terms of the resources we have here for designers diving into this niche. The product base is here, the expertise is here, and the inspiration is endless."
The VRD Summit B2B event is open to Architecture & Design professionals as well as hospitality groups, developers, property managers, real estate / investors and the media. Online registration for the Spring '23 Summit will open at the beginning of 2023.