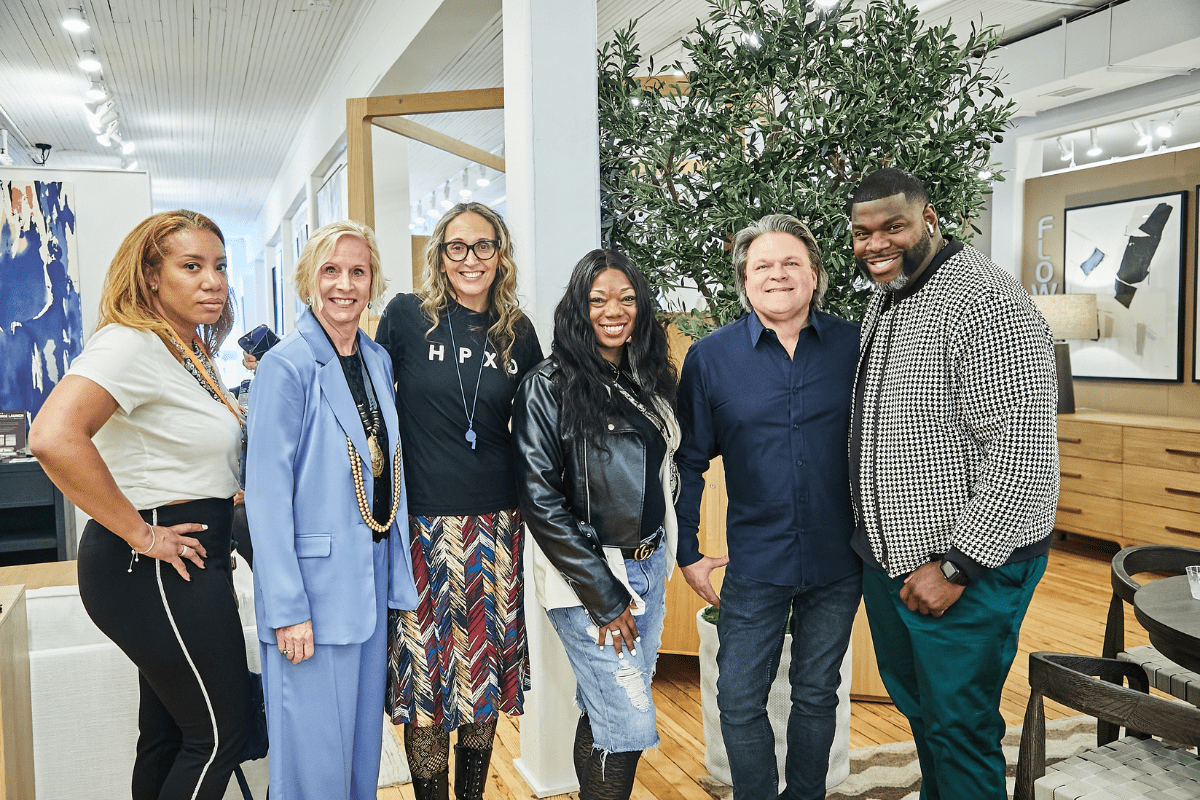 Q&A with CODARUS founder Cody Ables
For months prior to Market, CODARUS founder Cody Ables was living part-time in High Point, dedicating his time to revamping the 20,000 sq. ft. historic building, now known as Broad Hall that is the company's flagship High Point showroom. Cody had the floors sanded and refinished, he gave the building a fresh coat of white paint, inside and out, and outfitted every stair with Dash & Albert runners. He also installed a fragrance machine that diffuses the most delicious custom scent throughout the three-story showroom and even onto Broad Avenue.
Entrepreneurial journeys delight us and Cody's is no different.
HOW DID YOU GET STARTED IN THIS INDUSTRY?
I started in the business in 1995.  My first job in the industry was representing Vera Bradley in North Texas, Oklahoma and Arkansas.  I was 24 years old.  I think I was the company's only male rep at the time!  After that I was a key account rep for high end brands selling to Neiman Marcus / Horchow for many years.  This period really gave me confidence and knowledge of the industry.  Plus my brain grew and everything started clicking. 
AND THEN CODARUS HAPPENED?
In Jan 2005 CODARUS debuted with a 2500 sq. ft. showroom in the Dallas Market Center and 2 employees.  Over the last 17 years it has just grown and grown.  I wake up everyday knowing CODARUS would not be where it is today without the amazingly talented team I have in front of me.  They totally make me look like I know what I am doing.  And most days we all have so much fun doing it.  
WHAT IS THE MOST EXCITING PART OF CODARUS?
It has been so cool to watch the companies we represent – like Annie Selke and Moss Studio who have stuck around for 15 years – grow and get more successful year after year knowing CODARUS has a part in making that growth happen.  I really owe it to all the CoDarlings.
WHAT IS CODARUS KNOWN FOR?
We're definitely known for textiles: rugs, bedding and you could throw upholstery in that category.  
YOU RECENTLY LAUNCHED YOUR OWN FURNITURE LINE…WHAT WAS THE IMPETUS FOR THAT?
Over the years our reps would report back from the road that accounts wanted furniture from us. So in Feb 2020, right after the Las Vegas show, we started thinking about designing our own brand of furniture, and then once Covid hit in March, we had time to start the designing process.  We launched a very small collection in High Point April 2021, and then supply chain issues hit!  Now, as of Fall of 2022, we are fully stocked and up and running.  We have big plans in the future for more skus.  
NOW YOU'RE SEEING THE INDUSTRY FROM A DIFFERENT SIDE?
Yes, this whole process of becoming a vendor has really educated me in learning a whole part of the industry I was not well versed on in my career.  I think it has made me a better salesperson and has definitely given me more patience.  
THIS MARKET, CODARUS LEFT THE IHFC FORTRESS TO ITS OWN FLAGSHIP AT 300 N. BROAD – WHAT MADE YOU DO IT? 
While IMC manages our beautiful showrooms in Atlanta and Las Vegas, we just thought it was the right time to go out on our own in the High Point market and  get 'on the street'. We feel presenting the CODARUS brands in our own environment will be successful in making our company a design destination 365 days of the year in this region.  We see this in our other trade showrooms.  We are open daily in the Dallas Design District and we have accounts from all over the nation flying into our showroom during non market times.  We want this to happen in our High Point showroom, and I definitely think it will.
YOU'RE IN THE FORMER BOBO BUILDING?
Exactly, the building on Broad Avenue was the BoBo Intriguing Objects home for the last 10 years. The building has been the BoBo Intriguing Objects home for the last 10 years.  Mark Sage, Bobo's owner, said the 97-year building was City Hall and the High Point jail back in the day, and that's how we came up with the name 'BROAD HALL'.  We love that the building is history-rich, and we are determined this move will be a great success in the years to come. 
AND, HOW WAS YOUR FIRST MARKET?
Broad Hall's debut Oct market was a success. We didn't know what to expect, but we were very pleased with the attendance and we also had new accounts shop our brands for the first time. We had our best High Point Market ever!