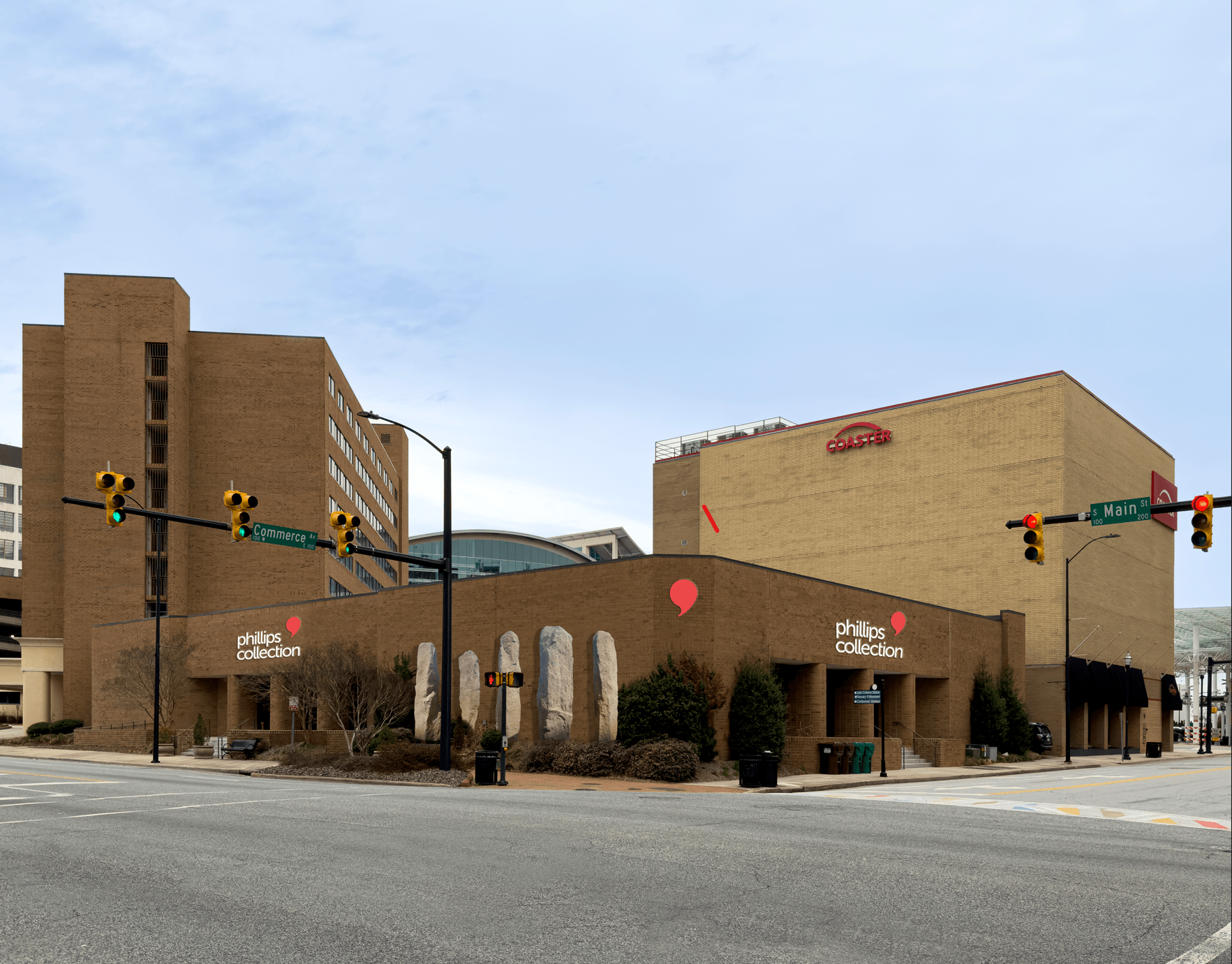 HPxD welcomes Phillips Collection
High Point by Design is excited to welcome and share the news about our newest member, Phillips Collection, who is debuting their new showroom during High Point Market at 135 South Main Street at Commerce Ave. HPxD banners were recently installed on the building.
This new location will showcase the company's innovative and unique furniture designs, providing interior designers and dealers with an unparalleled selection of high-quality pieces. This space represents a significant investment by Phillips Collection in the furniture industry and demonstrates its commitment to innovation and design with a showroom that is modern, spacious, and open year-round.
"We love the energy and admire the leadership the Phillips family brings to downtown High Point and we welcome them as members of HPxD," said Tom Van Dessel, HPxD Board President. "This is further
affirmation of the continuing rebirth of High Point's downtown and the alignment of HPxD's mission."
The street-level showroom with 20,000 square feet of treasures will be staffed and open during business hours for designers. The new design includes a dedicated design center where interior designers and dealers can work with Phillips Collection's team to create custom pieces and plan their design and hospitality projects.
Vice President Jason Phillips remarks, "We needed a larger footprint to showcase our incredible range of products, including our extensive, sustainable assortment of reclaimed one-of-a-kind roots and live edge from Origins by Phillips Collection. We look forward to dazzling our customers with robust programming, including evening events, design, and student tours, and will be running our shuttles to and from our sprawling 400,000 square foot warehouse just five minutes down the road."