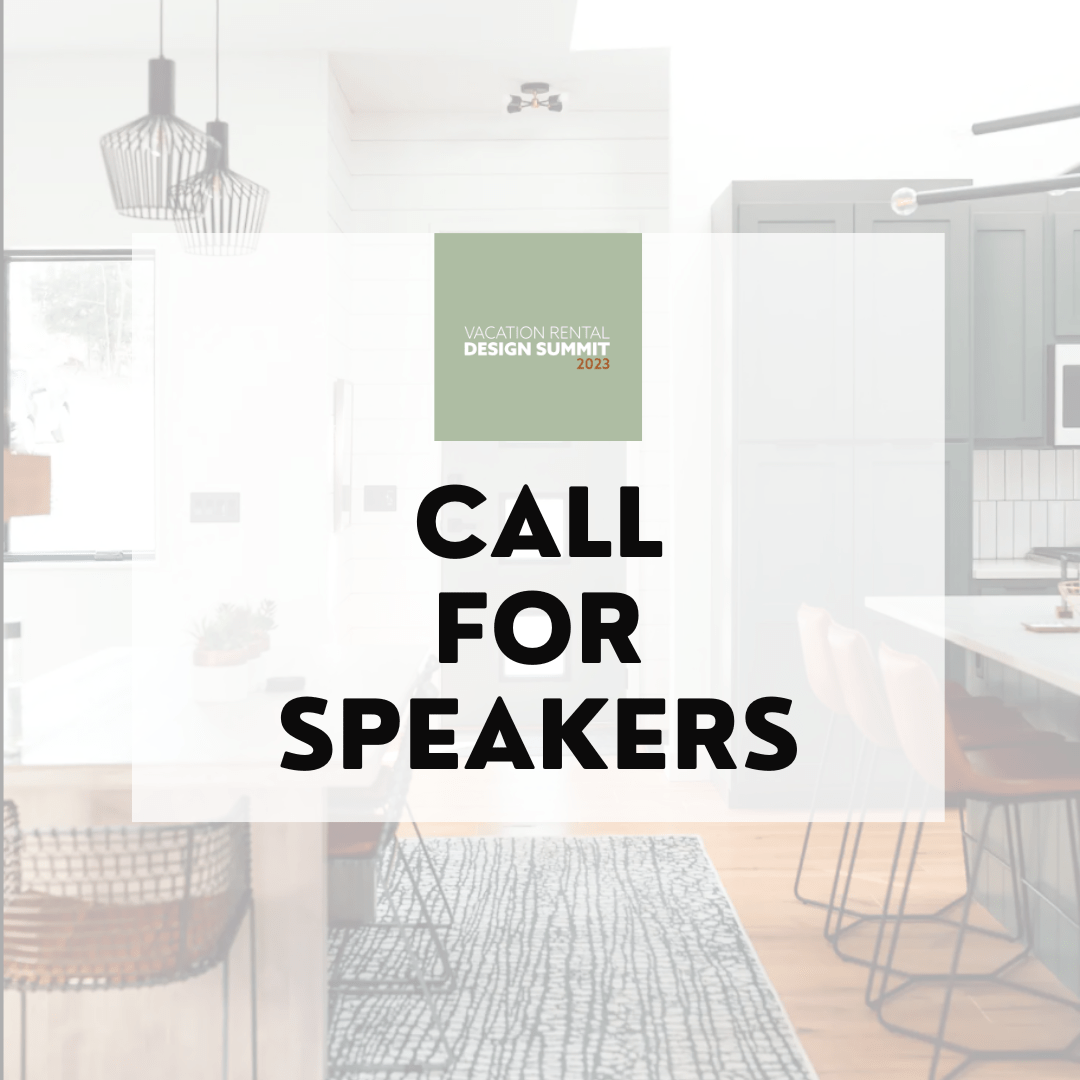 HPxD opens the Call For Contributors for their Vacation Rental Design Summit planned for Spring 2023
High Point x Design shares exciting news about their 2023 Vacation Rental Design (VRD) Summit with an open call for speakers and experts. 
Offering business development, education, inspiration, and resources to those who are currently designing or have a business interest in vacation rental properties, the Summit agenda will feature presentations, panel discussions and expert-led break-out sessions. Topics include the business of vacation rental design, sourcing, logistics, design's impact on profitability and ROI, the guest experience, marketing and branding, technology for short-term rentals, and trends in the industry. 
With the open call opening this week, HPxD explains that they are looking for a wide range of speakers experienced in the short term rental industry, including interior designers, kitchen and bath designers, property managers, developers, technology integrators, innovators and visionaries. 
The VRD Summit comes at a time when the vacation rental industry is seeing unprecedented growth and visibility.  It was the growing curiosity of her colleagues around this topic that prompted interior designer Jessica Duce, founder of JDuce Design and co-owner of Vacation Rental Designers, to propose the Summit idea. 
"This is not residential design. This is not hospitality design. Vacation rental design is cultivating a luxury experience in a residential setting while anticipating the needs of the guest, owner, property management and housekeeping. There is no other design niche quite like this," explains Duce, who is also on the VRD Summit advisory team, will be speaking at the event.
VRD Summit's Call for Contributors submission form is open through Thursday, January 5, 2023. Selected participants will be notified soon after and will be featured in national print and digital media campaigns leading up to the event. 
Presented by High Point x Design (HPxD) and High Point Market Authority (HPMA), the inaugural VRD Summit will be held April 20-21, 2023 in High Point, North Carolina in conjunction with the Spring High Point Market, leveraging the city's eminence as a destination for the design industry. Open to Architecture & Design professionals as well as hospitality groups, developers, property managers, real estate/investors and the media, online registration will open later this month. Follow along on IG at @vrdsummit.