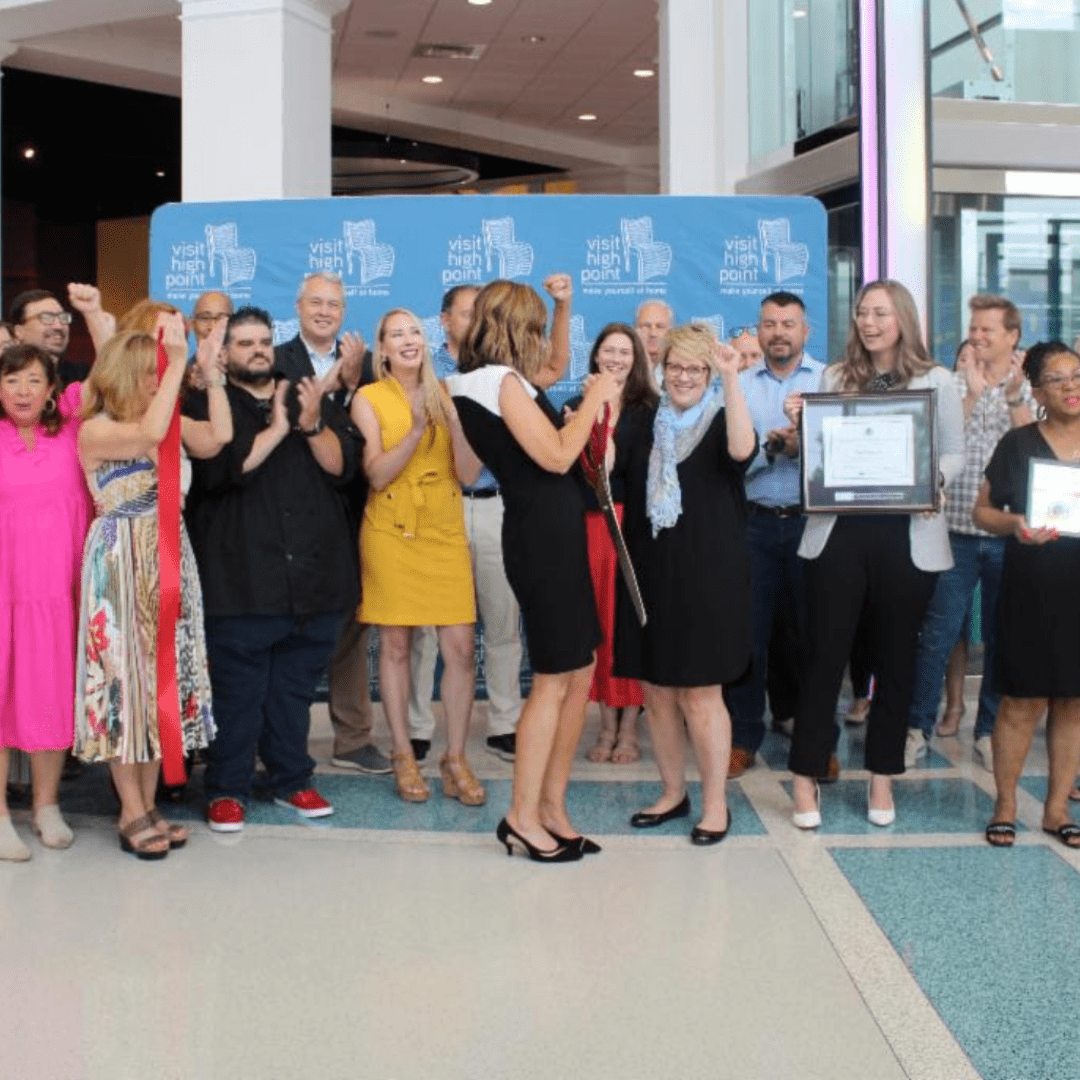 High Point Earns Certified Autism Destination Status
Visit High Point, the organization that promotes year-round tourism in High Point, held a press conference at the Nido & Mariana Qubein Children's Museum recently to announce that the city of High Point has been designated as the first Certified Autism Destination (CAD) on the East Coast. Melody Burnett, President of Visit High Point, spearheaded this initiative, and called it "a game changer for the city."
This distinction is awarded by the International Board of Credentialing and Continuing Education Standards (IBCCES) and recognizes the city of High Point's commitment to making its attractions, hotels, restaurants, and public spaces accessible and welcoming to autistic and sensory-sensitive individuals and their families. Visit High Point's Certified Autism Destination (CAD) initiative has been in the works with a variety of hospitality partners, local businesses and fellow city leadership for the last two years. Its popular website now includes an Autism Travel section as well as an Autism Travel Guide.
Noting the certification process as "a marathon and not a sprint," Melody believes that each new business that becomes certified adds to High Point's compassionate and inclusive nature and its collective desire to do its best.  She noted, "We all know someone who is on the spectrum. One  in 6 people have sensory sensitivities and 1 out of 36 individuals, according to the estimates from the CDC's Autism & Developmental Disability Monitoring (ADDM) Network, will be diagnosed with some form of autism."  
CAD certification is open to businesses and companies who want to become certified. IBCCES offers extensive staff training, with the necessary tools to communicate, understand, and respond to the needs of autistic and sensory-sensitive individuals. The list of current High Point Certified Autism Centers is here and companies interested in learning more can reach out to Visit High Point's VP of Branding, Nancy Bowman.