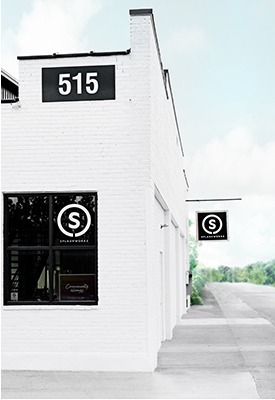 Visit High Point lands new home at Splashworks
Visit High Point, the primary tourism agency for the city, shares exciting news about their landing a new home in the Splashworks building, with the goal of being fully operational on Jan 01, 2024.
This move will provide ample room for newly designed offices for Visit High Point's growing team, plus space for their regional visitors center which has exhibits and kiosks largely catering to designers and consumers interested in shopping for home furnishings.
Tom Van Dessel, President of HPxD and founder of Splashworks shared, "Our company has seen exceptional growth and we have simply outgrown our production space. By moving the manufacturing portion of our business, it frees up 14,000 square feet of space to share our building with the Visit High Point."
Splashworks which designs and manufactures wall art, pillows, and other accessories for interior designers, hotels, restaurants, and other trade businesses will only be relocating its production to a larger facility. A showroom will remain on-site.
An added bonus to Visit High Point's move is that its regional visitors center will now be neighboring Congdon Yards, The Factory, and the city's newest restaurant Earl's Landing, as well as Truist Stadium and the Stock & Grain Food Hall. Their new headquarters will also be in the center of the city's catalyst district and inside the design district which is beneficial to those seeking inspiration in "The Furniture Capital of the World."