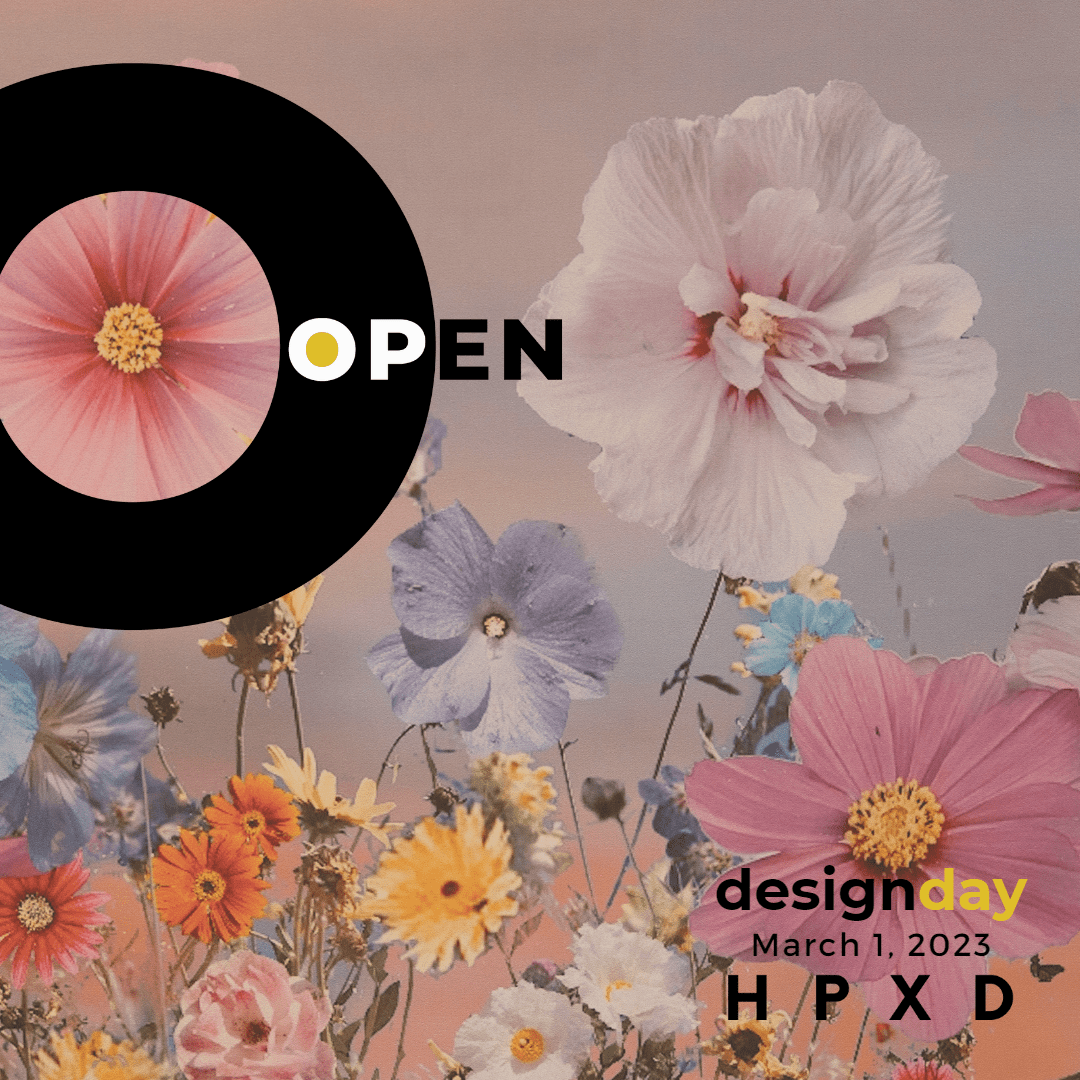 HPxD Design Day March 1, 2023
Welcome to March Design Day! It's business as usual with lots of showrooms open, special discounts for the trade, PLUS a Vacation Rental Design Lunch and Learn at the recently opened Baker | McGuire Premium Outlet in town. So whether you are shopping for rugs, bedding, antiques, furniture, outdoor furniture, art, and/or accessories – there's a lot to check out! First the lunch discussion…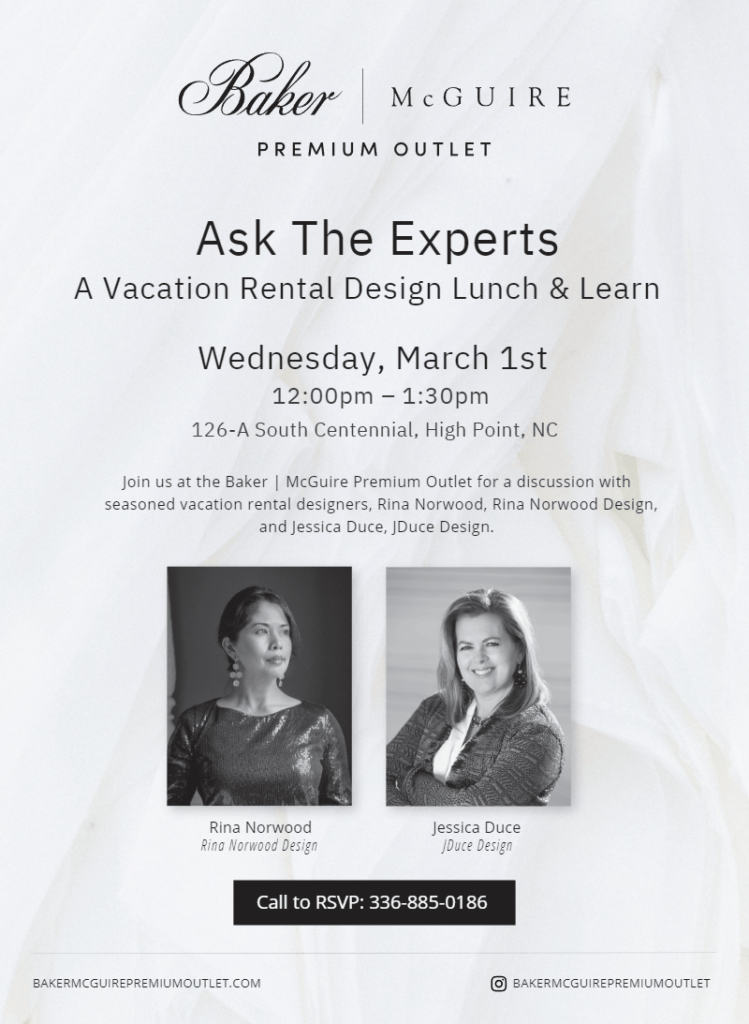 With vacation rentals in mind and the upcoming Vacation Rental Design Summit, two designers who specialize in that niche  –  Jessica Duce of JDuce Design and Vacation Rental Designers and Rina Norwood of  Rina Norwood Design – are in town and invite you to pick their brains over a lunch hosted at the Baker | McGuire Premium Outlet. This should be a lively and informative lunch gathering. Please RSVP to the phone number on the invitation.
Below is a list of showrooms that are open on Design Day. Those in bold have special sales or events going on.
25 MACKENZIE LANE: 15% off in-showroom purchases
ANTIQUE & DESIGN CENTER
ASIAN LOFT:  "POST INVENTORY CLEARANCE" features discounts up to 70% off on items that are still in good shape, and greater discounts on items that "need a little love."
BAKER | MCGUIRE
BAKER PREMIUM OUTLET: Lunch + Learn: "Pick Our Brains" – come with your questions about vacation rental design.
BLUE OCEAN TRADERS: Two new containers of merch recently unloaded!
CAPEL: a great selection of showroom samples 80% off msrp.
CHELSEA ON GREEN: Up to 15% discount offered to the trade (open 9 – 5)
CODARUS: discounts on inline overstock outdoor furniture from Azzurro Living
COLLECTED BY SCHWUNG
FEIZY RUGS
GOLDEN OLDIES
JOHN-RICHARD COLLECTION
LANCASTER: special pricing on select upholstery samples
METROPOLITAN GALLERIES: 10% off in-showroom purchases
OLY: 15% orders taken in showroom
RANDALL TYSINGER ANTIQUES
red egg
SABRINA's GALLERY ON MAIN
SOUTH + ENGLISH
SPLASHWORKS: 10% off showroom orders, plus ongoing sample sale.
TAMARIAN: 10% off in showroom HABIT collection orders
VERELLEN