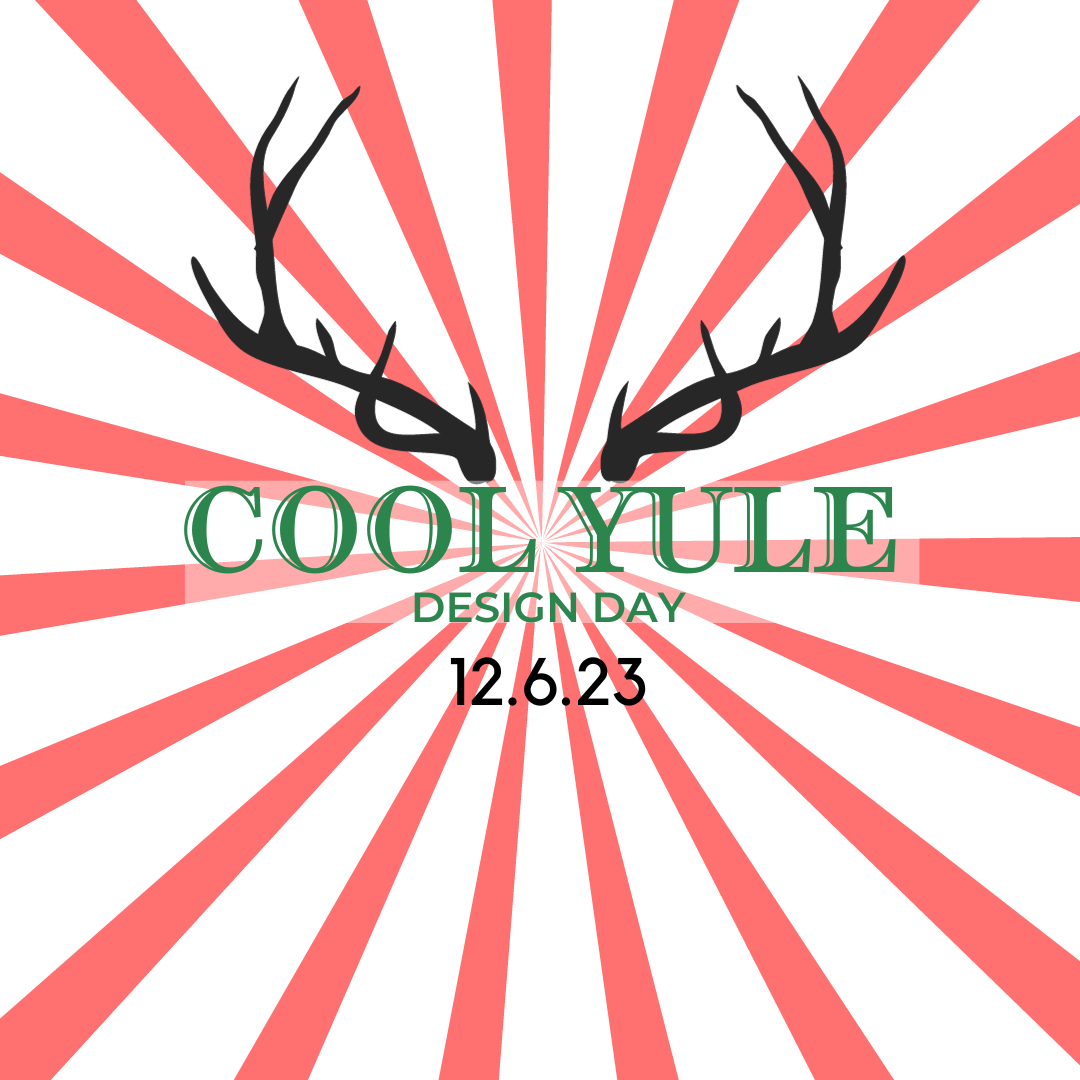 COOL YULE December 6
Welcome to Cool Yule, our last Design Day of the year, full of fellowship, food and a flurry of special offers. We're so excited to get together, that we're starting the celebrating early!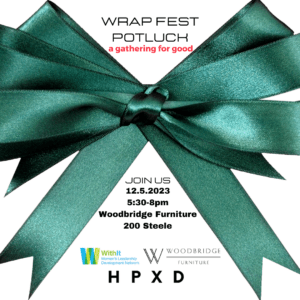 Tuesday evening the 5th, we'll be at Woodbridge Furniture at 200 Steele, gathering for good with our friends at WithIt. WithIt started the tradition of adopting a Triad family in need and gifting them a holiday to remember, and they kindly shared it with HPxD. Additionally, you are invited to bring a book (new or gently used) to help fill a bookshelf for  C3 – Community Collaboration for Children – a High Point non-profit which walks with families experiencing trauma. Plus, we will also be collecting and together we are a fruitful band of elves! The event is from 5:30 to 8 pm. Get more information at WithIt.
Beginning Wednesday morning, there's lots happening in High Point.
Start your day at Verellen with a cozy fireside breakfast and designer discussion beginning at 10. Led by Marie Cloud of Indigo Pruitt, the focus is on setting intentions for 2024 and you can RSVP here. In addition to the inspiring furniture in the showroom, don't miss their cash and carry featuring items made from upcycled wood, leather and fabric – what remains of the beautiful materials they use to craft their furniture. Verellen is open from 9am-6pm.
Many of our member brands are also offering some "gifts."
Hooker: 10% off your first order.  Appointments preferred.  Call/email Tracy at 336-880-8879 or design@hookerfurnishings.com; Open 9-4.
Classic Home: our newest member will be offering designers dealer pricing on orders taken today.
You can score showroom floor samples at red egg for 20% off designer pricing.
Feizy: Enter to win $250 off the price of a rug PLUS 20% trade orders.
Capel will take 20% off trade orders, plus 60% off msrpon one-of-a-kinds.
The Baker | McGuire Premium Outlet is featuring 75% off inventory. And the Baker | McGuire showroom is also open, 8:30am-5pm
At Metropolitan Galleries designers can take 15% off trade pricing and Max and Kat will have some edible treats too.
Home of the petite duvet and headboard pillow, soft fabrications-specialist 25 Mackenzie Lane provides full-service design experience all in one spot for you and your clients! Plus Tuesdays and Wednesdays, it's cash and carry, located upstairs in the High Point showroom.
Lancaster has some beautiful floor samples for sale at 66% off retail.
Anna Hood will see you at Norwalk – and she makes it easy, opening the showroom Tuesday thru Thursday, 9am-5pm.
Oly is offering free ground freight on orders of $3k and up, and knowing Frank there will be some bubbly too.
South + English (10-6), Modern History (9:30-4pm), and Dovetail (10-4) are all open too.
Chelsea on Green (up to 15% off. 9am-5pm) and Randall Tysinger (50% off most everything; 60% off chandeliers) are worth a ramble, as is Golden Oldies, Collected by Schwung (40% off select goods) and Blue Ocean Traders which consistently receive containers of new antique and vintage product throughout the year. If you'd like to visit Randall Tysinger, please make an appointment ahead of time, email Robin at randalltysinger@gmail.com.
Woodbridge will host the Wrap Fest Potluck pre-party on the 5th and the showroom will be open 8:30am – 3pm on Design Day.
Expect grazing on holiday treats at red egg (open 9-5), Feizy (9-5), and Metropolitan Galleries (9-5) where Max tells us there will be "mild adult beverages." Hmmm?!?!
Also, Eichholtz will be open and their coffee/wine cart is stocked, so depending on the buzz you desire, you are covered.
Below is an A-Z list of everyone who's open on Dec. 6:
Beacon Custom Lighting (at Cohab)
Braxton Culler (coming soon)
Hooker Furnishings
For a list of our showrooms and addresses, go to The List.