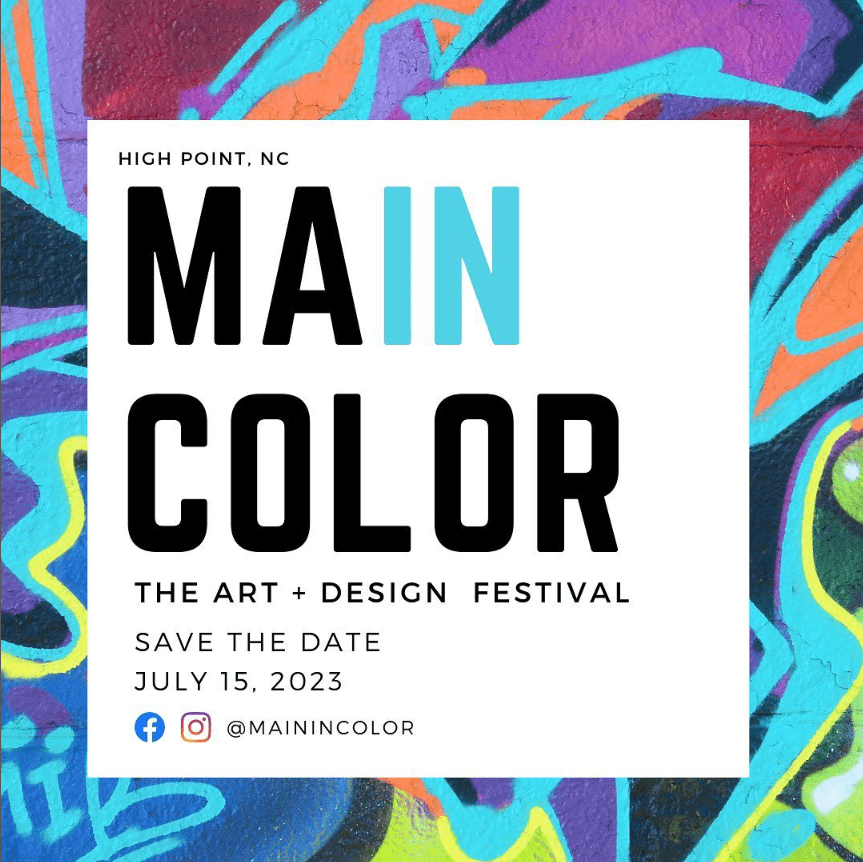 Main Color Art & Design Festival
Welcome to the inaugural Main In Color – The Art + Design Festival on Saturday, July 15, 2023!! Experience a magical day of street art, live mural painting, creativity, shopping, live music, food, fun and more!
Main in Color is a local Art & Design Festival (S. Main Street) that will create an immersive art experience for the High Point community. Working with an array of local organizations including but not limited to The High Point Arts Council, Theatre Arts Gallery, High Point x Design, and Cohab.Space. For a combined goal to make the arts accessible and inclusive.
All are welcome. Families, adults, and kids who want to support, create and participate. This afternoon – evening event (3:00 – 8:00 pm) will allow for a new level of engagement for artists and community members alike to become more involved in the arts in High Point unlike any way that has been offered in the past.