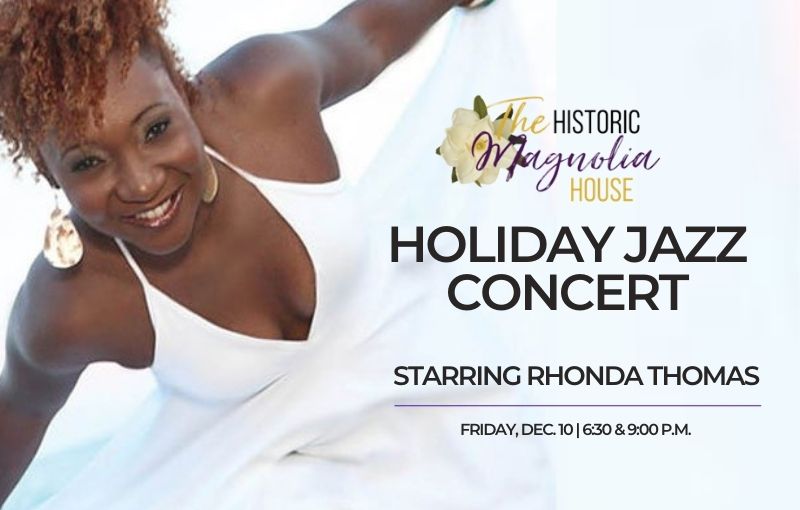 Magnolia House debut & jazz concert, Friday, Dec. 10. Book now!
Anticipation. Are you ready for the big reveal? We are. After months of loving restoration, Magnolia House is about to bloom.
HPxD members, industry pros and all fans of design are invited to celebrate the debut of this historic Green Book destination at a special jazz concert headlining the soulful and sultry Rhonda Thomas and her quartet.
Mark your calendar AND act now. The concert is Friday, December 10 with two seatings at 6:30 and 9:00 p.m. The $50 per person ticket price is entirely tax deductible and 100% of proceeds support Magnolia House. Enjoy wine and bubbly at a cash bar, and the kitchen will be cooking (and taking orders), too.
The house that soul built is ready to sing. Be part of the celebration.
CLICK HERE TO PURCHASE TICKETS