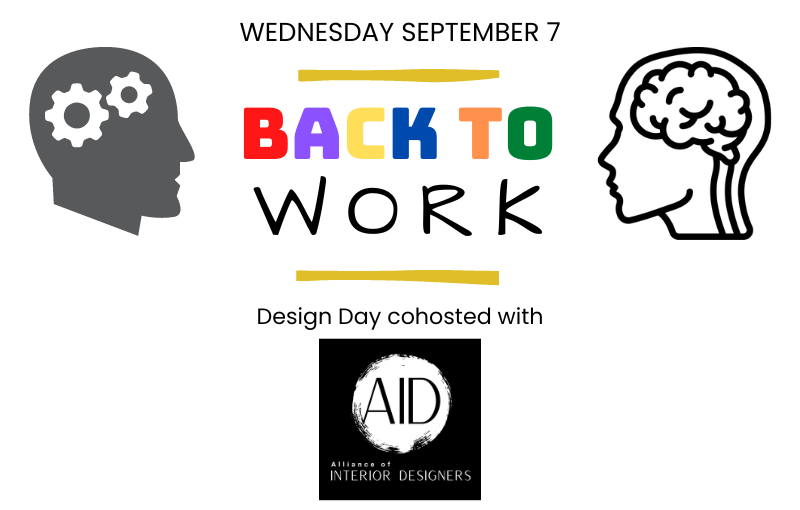 Design Day: What's going on?
The last official long weekend of summer has passed, and we're here, joined by our friends from Alliance of Interior Designers, to help ease you back into that work mentality. Trading waves for weaves and pickleball for protocol, here's what's going on for Design Day.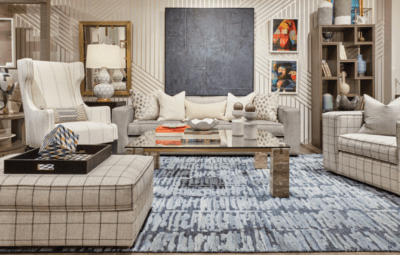 11:00 AM: CEU: The 411 on Rugs with Chris Pennell, Regional VP, Feizy Rugs
For those new to specifying fine rugs or for those seeking a foundational refresher, Chris will cover their history and geography, along with different types of weaves, design styles, and finishing techniques. He'll explain why some rugs cost a large sum and others are a few hundred dollars, and how to care for rugs so they last. After, you will understand and appreciate fine rugs more, and be better equipped to sell them to your clients.
Feizy is also extending an extra 20% off trade pricing on Design Day that can be applied to orders of $500 or more on in-stock styles.
Noon: Lunch at Feizy 
Feizy Rugs, Market Square, 1st Floor, #145 (parking available at the Market Square parking lot)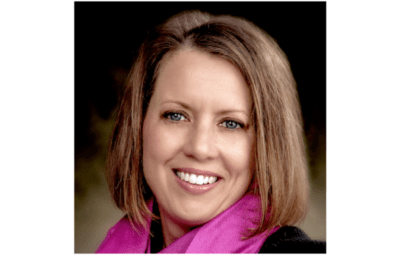 3:00 PM: Don't Thank the Editor: Media Training for Lifelong Media Coverage with Mary Leigh Howell, Mary Leigh Howell Communications
Earned media, a magazine article or television interview, can play an important role in marketing your business – it's credible, a low-cost way to build awareness, bolster credibility and drive traffic. But just like any other industry, the media have their own guidelines, expectations and quirks, and understanding what they expect from you, the designer, is critical to long-lasting relationships.
In this session with Mary Leigh, you'll learn how to effectively work with different media, discover how to prepare for print and broadcast interviews, how to handle tough questions, and how to build long-term relationships with the media outlets that matter most to you.
Universal Furniture, 101 S. Hamilton, Learning Center (parking available along side of building)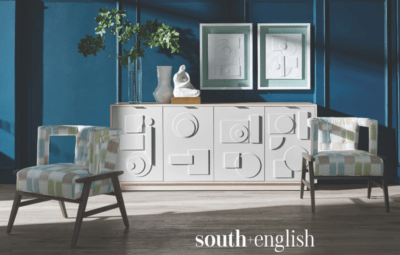 4:30- 6: The After-Party Industry Mixer at South + English with bubbly and light bites
Download the day, make new friends, and get a first glimpse of the beautiful and reconfigured South + English flagship.
South + English, 212 E. M.L.K. Jr. Dr., High Point
Plus, did you know one of our new members, Black Dog Home (1325 N. Main | open 9 – 4) in High Point, also operates a coffee bar. Owner Steven Beck welcomes designers to stop in on Design Day for a free cup and to say hello.
And at 25 Mackenzie Lane (110 S. Elm | open 10 – 4), home of the petite duvet and other unique home textiles, you can enter to win a drawing for two fab pillows. All product is fabricated here in High Point!
Also, Rejeana Ellis at Chelsea on Green (515 W. Green | 9 – 5:30) tells me the dealers are moving antiques in all the time.
Regina Andrew (210 E. Commerce) has samples for sale.
The following HPxD showrooms will be open for business:
@capelrugs ⁠⁠
@cohab.space ⁠⁠
@goldenoldiesantiques⁠⁠⁠⁠⁠⁠
@metrogalleries ⁠⁠⁠
@reginaandrewdetroit⁠⁠⁠⁠⁠⁠
@sunpan⁠⁠
@thisismcguire*⁠⁠⁠⁠⁠
The asterisk denotes "by appointment" – so please call ahead.