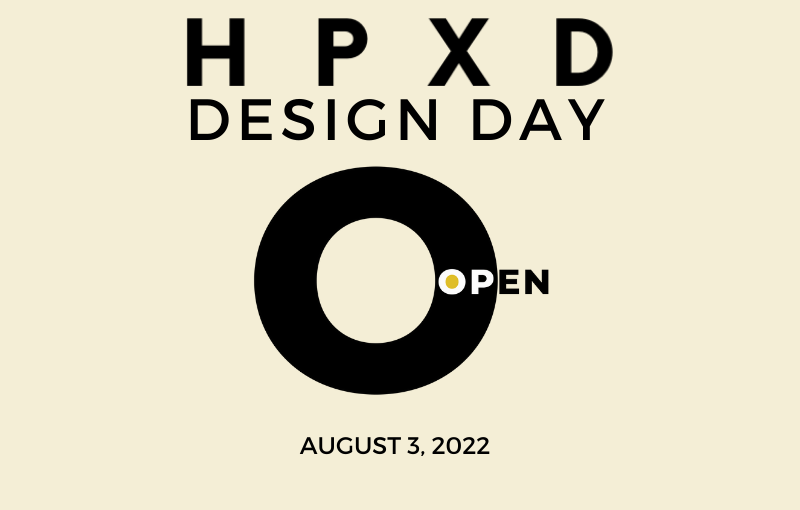 HPxD Design Day: August 3, 2022
Plan to come to High Point for a day of learning, connecting, and shopping . Here's what's going on:
9:00  "Concept to Completion" at Woodbridge Furniture (200 Steele), includes breakfast and a presentation showing the process of getting a piece of furniture from an idea to production. Also, you'll get a sneak peek at October Market introductions. RSVP requested: hello@hpxd.org
12:30 Lunch & Learn: "What you need to know about performance fabrics now" at Norwalk (209 S. Main – M108), with designer accounts maven Mary DiVincenzo discussing changes in the performance textiles industry and how they will affect the fabrics you specify for your clients. RSVP requested: hello@hpxd.org
3:00 Instagram Social Hour with Baker | McGuire: Join Alexa Keaney Baker | McGuire's Communications and Events Manager for an interactive discussion where you'll glean best practices to grow your Instagram following, how to craft creative and captivating Instagram Stories, and perfect your social media portfolio. (319 N. Hamilton) RSVP requested: hello@hpxd.org
ALSO:
(9-4) Furniture maker Steven Beck of Black Dog Home invites you to his High Point studio/coffee bar (1325 N. Main) for lavender lattes and conversation.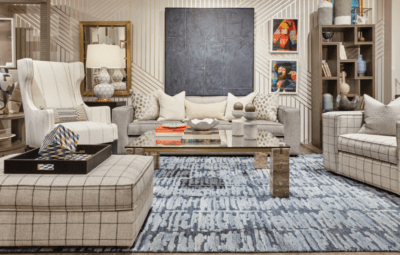 Feizy, Berwyn from the Thom Filicia collection
(9-5) Stop by the Feizy Sizzle Sale to receive an additional 20% off trade pricing on in-stock product with a minimum order of $500. Valid on in-showroom purchases only.
(10-4) Pop Up at Oly featuring two venerable British textile brands: Lewis & Wood and Moon PLUS leave a biz card for an Oly product drawing.
(10-4) Slip into 25 Mackenzie Lane (110 S. Elm), check out why their Petite Duvet is the bed's freshest statement piece, AND enter to win a drawing for two pillows.
The following High Point showrooms will also be open and staffed:
@214modern⁠⁠
@25mackenzielane⁠⁠
@asianloft (warehouse location 212 Pendleton St.)⁠⁠
@bakerfurniture
@blackdog.home
@blueoceantraders⁠⁠
@capa_inc⁠⁠
@capelrugs ⁠⁠
@chelsea_on_green
@cohab.space ⁠⁠
@collectedbyschwung⁠⁠
@dovetailfurniture
@ejvictorinc⁠⁠
@feizyrugs⁠⁠
@goldenoldiesantiques
@janusetcie⁠⁠⁠⁠⁠⁠
@johnrichardcollection
@lancasterccu⁠⁠
@metrogalleries ⁠⁠
@norwalkfurniture⁠⁠
@oly.studio⁠⁠
@pasha_furniture_inc⁠⁠
@redeggfurniture⁠⁠
@reginaandrewdetroit⁠⁠⁠⁠⁠⁠⁠⁠
@simplyamish⁠⁠⁠
@splash.works ⁠⁠⁠⁠
@sunpan
@stickleytrade⁠⁠
@tamariansocial⁠⁠
@the.royals.project⁠⁠
@verellenfurniture ⁠⁠
@woodbridgefurniture