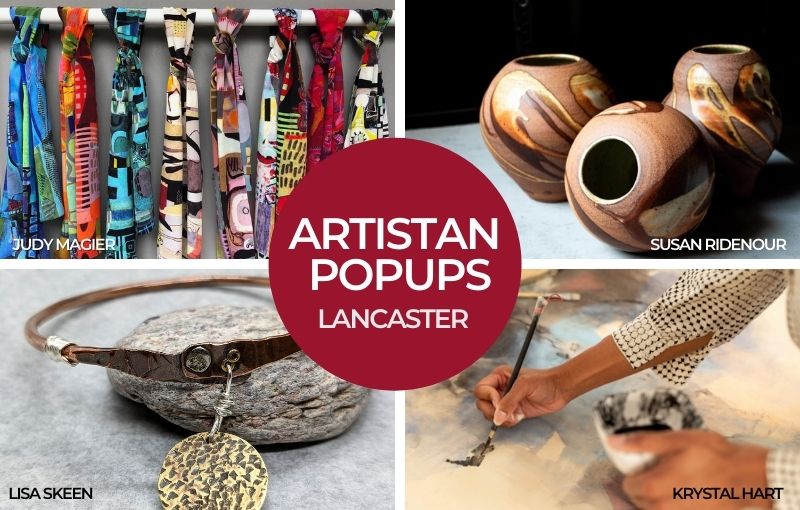 Great gifting: textiles, pottery, jewelry & art
Support your local artists. So says Lancaster and we quite agree. Three madly talents artists will be showing (and selling ) their creations at Lancaster during Cool Yule. Everything's available to cash, carry, wrap and strategically place under the tree!
Lancaster – with entrances on Main and Wrenn Streets – is open to the all. Trade pros, enthusiasts, friends and neighbors are invited to stop and shop. Don't come empty handed! Bring a toy. Lancaster is a passionate supporter of the Toys for Tots program.