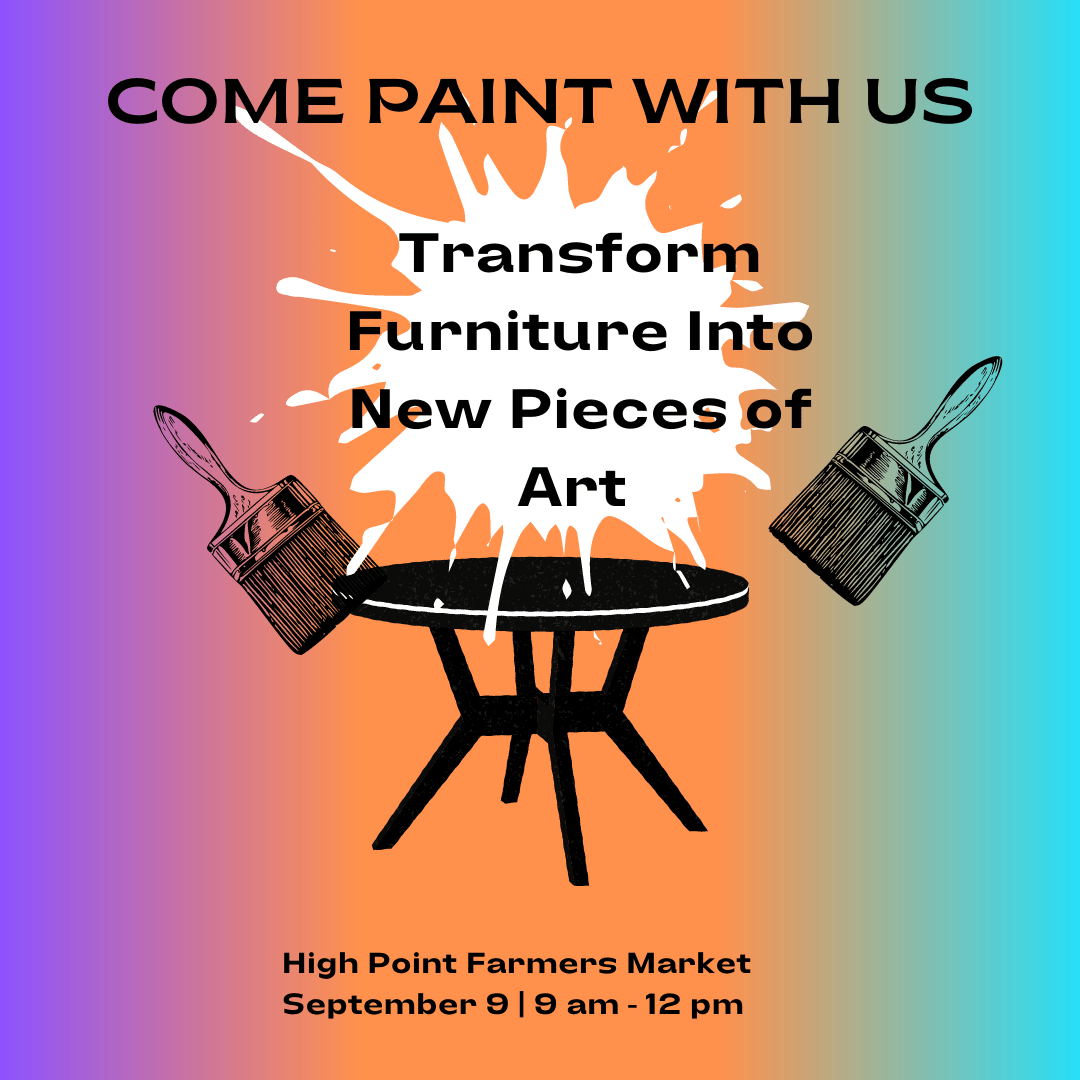 Farmers Market Furniture Transformation
HPxD is gathering several furniture pieces from our member showrooms and we're bringing them to the High Point Farmers Market, along with cans of paint, on Saturday morning September 9. The goal is colorful transformation and the creation of functional art pieces that we can proudly gift to our city friends.
We'll be at the Market from 9am – noon and everyone is invited to paint. Dress accordingly.
Thanks to Hooker, Phillips, Asian Loft, Cohab.Space, Blue Ocean Traders, and Splashworks for providing furniture samples. And Mod Concrete for bringing the hearts!