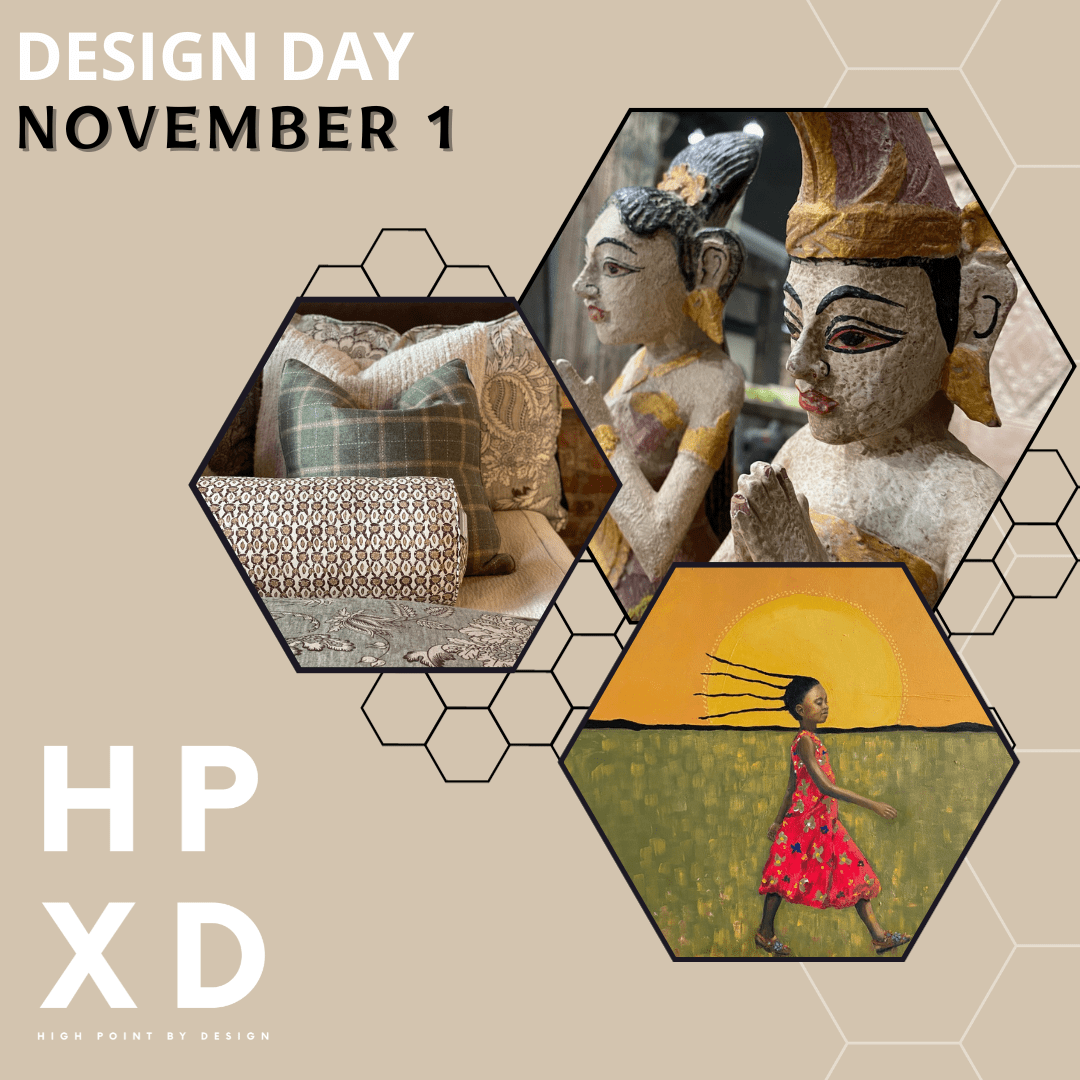 DESIGN DAY: November 1
We took a moment to decompress from Market and now most of us are back! Come see us in High Point. Shop solo or come with a client. And linger for a bit after at South + English's Interior Designers Networking Event from 4-6pm.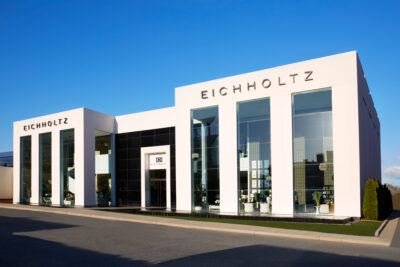 There are two featured offerings during our November 1 Design Day.
First, a blow-out floor sample sale at Eichholtz. Designers are invited to purchase at wholesale, including new Otober intros (this sale, however, does not apply to The Met | Eichholtz Collection). Orders over $20,ooo are eligible for an additional 10%. Pick up only; no delivery and all sales are final. Contact info@eichholtzusa.com for further info.
Next, free ground freight from Reno, NV on Oly orders of $3,000 and up.
In addition, these showrooms are open, and several are offering additional savings.*
25 Mackenzie Lane, 10am-3pm, Cash and Carry, 110 S. Elm St.
Asian Loft, 10am-5pm, 443 S. Main St. (make sure to check the lower level sale room)
Baker | McGuire, 9am-5pm, 319 N. Hamilton
Baker | McGuire Outlet, 9am-5pm, 126 S. Centennial – 75% floor samples
Beacon Custom Lighting @ Cohab.Space, 1547 W. English
Blue Ocean Traders, 9am-5pm, 105 Depot Place
Capel, 10am-4pm, Market Square, #112 – 60% off msrp on one-of-a-kinds
Chelsea on Green, 10am-4pm, up to 15% off, 515 W. English
Classic Home,  8:30am-5pm; Showplace, 2nd Floor, #2400
Cohab.Space Showroom, 9am-5pm, 1547 W. English
Cohab.Space Warehouse, 9am-5pm, 111 Hodgin St.
Collected by Schwung⁠⁠, 8am-5pm, 501 S. Centennial
Dovetail, 10-4, Market Square, #142
Eichholtz, 9am-5pm, floor sample sale, 129 N. Hamilton
Feizy, 9am-5pm, 20% off designer pricing, beer/wine/light snacks, 309 N. Hamilton
Golden Oldies, 8am-5pm, 312 W. Broad
JANUS et Cie, 10am-3pm, 209 S. Main
Lancaster, 10am-4pm, 104 N. Main; all showroom samples priced 66% off retail and available for immediate ship or pickup.
Metropolitan Galleries, 9am-5pm, 15% off,  1006 W. Green Dr.
Modern History, 9:30am-4pm; 432 N. Wrenn
Norwalk, 9:30-5 (also open Oct 31 and November 2,  9am-5pm),  209 S. Main, #108
Oly, 9am-5pm, 106 N. Wrenn; free ground freight on orders of $3k and up
Phillips Collection, 9-5,135 S. Main St.
Randall Tysinger Antiques, by appointment, 208 N. Elm; 50% off all inventory and 60% off chandeliers
red egg, 9-5, 415 W. High St
Sherrill Furniture, 10am-3pm; 315 Fred Alexander Pl. (use first floor lobby entrance)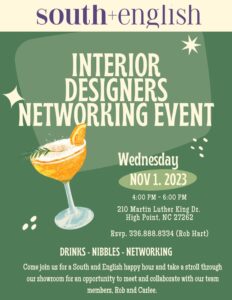 South & English, 9-6, 212 E. MLK Jr. Dr.
Splashworks, 9am-5pm, 515 W. English
Woodbridge Furniture, 9am-3pm, 200 Steele, 3rd Floor
Other members can be reached by appointment. Check THE LIST for member details.
*Open showroom list and offers may evolve.