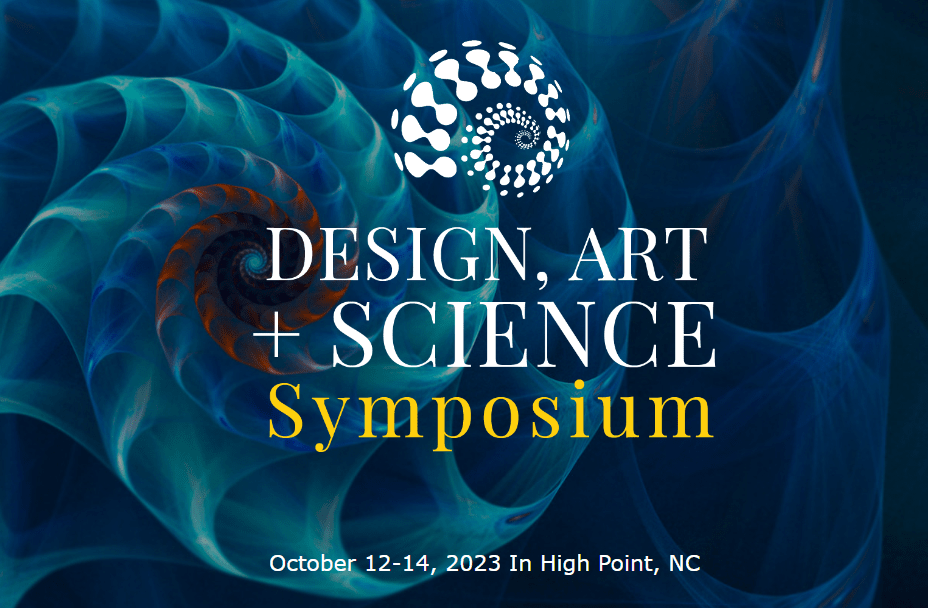 Design, Art & Science Symposium
Presented by Science in Design, the inaugural Design, Art & Science Symposium is a B2B trade event that will reveal quantitative evidence as to why science regards design and beauty as an "alternative health resource." Happening in tandem with High Point Market, the three-day event combines education, networking, and experiences.
"Science in Design teaches the design industry about the positive effects of beauty, nature and fine design on people's physical and emotional health," said Science in Design founder, Mike Peterson. "Our goal is to help designers, architects, manufacturers, and retailers to use beauty to promote healing, which has been proven by the study of neuroaesthetics and medicine."
The three-day agenda includes an opening cocktail mixer at the American Home Furnishings Hall of Fame on Thursday, October 12 from 6 – 8pm, followed by a full day of education at Congdon Yards on Friday. Saturday morning there will be an interactive technology exhibit at Hooker Furnishings.
Headline speakers include:
Dr. Rebecca Tapia, Professor of Neurology at the UT Health & Science Center in San Antonio. She will detail how designers can approach their clients in a way similar to how she approaches patients. Determine needs and symptons, and then diagnose the design remedy!
Roz Kavander, color and trend expert, will present on "The Fundamentals of Color, Art and Design."
Designers Lisa Kahn of Finding Sanctuary by Lisa Kahn Designs and Lisa Staprans of Staprans Design will speak to "Designing for the Human Experience," joined by Dr. Tapia, with Diane Falvey, Editor of Furniture Lighting & Decor, as Moderator.
Linda Kafka, co-founder of Science in Design, will interview architect Ron Ruggles and Ann Susman, President of the Human Architecture & Planning Institute, on "The Importance of Beauty & Designing for the Unconscious Mind." Both Ruggles and Susman are faculty members of Science in Design and are also authors – Ruggles of "Beauty, Neuroscience and Architectures" and Susan of "Cognitive Architecture."
The closing keynote will be Angela Harris, CEO of the Denver-based design firm TRIO.
Discover more about the Symposium and get tickets here. If you register before September, 30, you are eligible for a discounted rate. Use code DASS-HPXD at checkout.