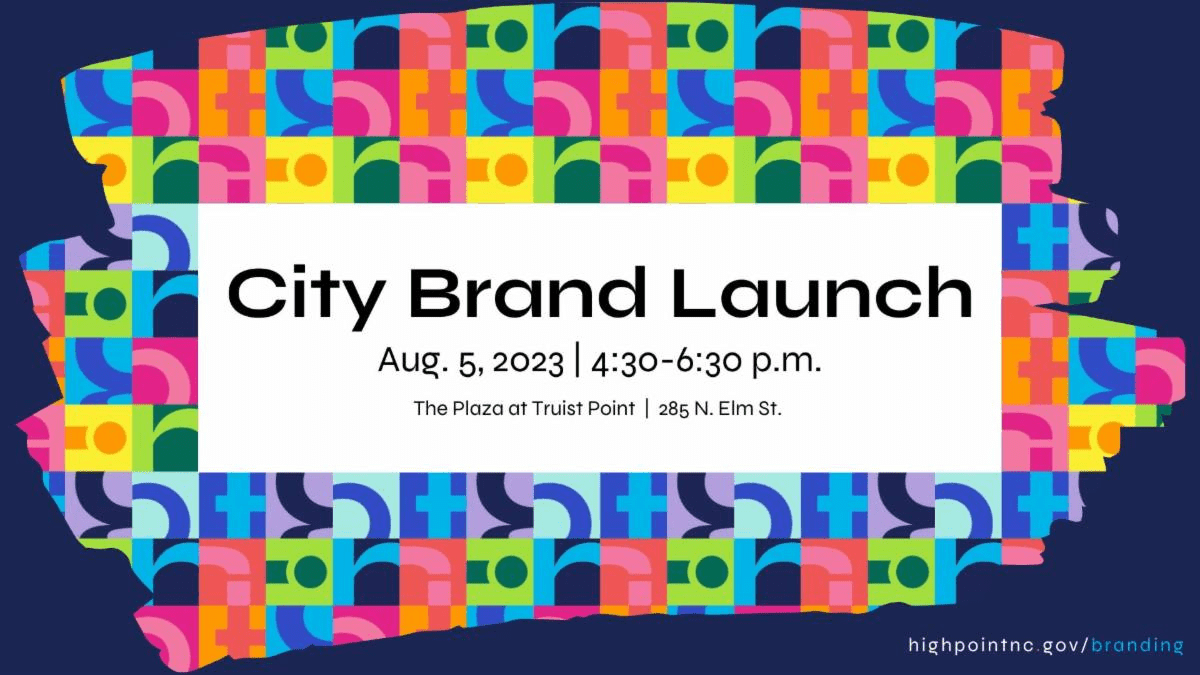 City Brand Launch Party + Social Saturday
Join the City of High Point on Aug. 5, for its City Brand Launch Event from 4:30-6:30 p.m. at the Plaza at Truist Point!
After a year-long community branding project, they are introducing the new brand to the public. There will be live music, food and beer and creative stations for kids and adults with photo and art opportunities to showcase creativity.
This is an opportunity for the public to learn about the new brand and celebrate creativity in High Point. Attendees can also get a t-shirt or new City flag while they are there!
After the event, everyone is encouraged to enjoy the Rockers game and all the social district has to offer. Plus, it's also
Social Saturday
!