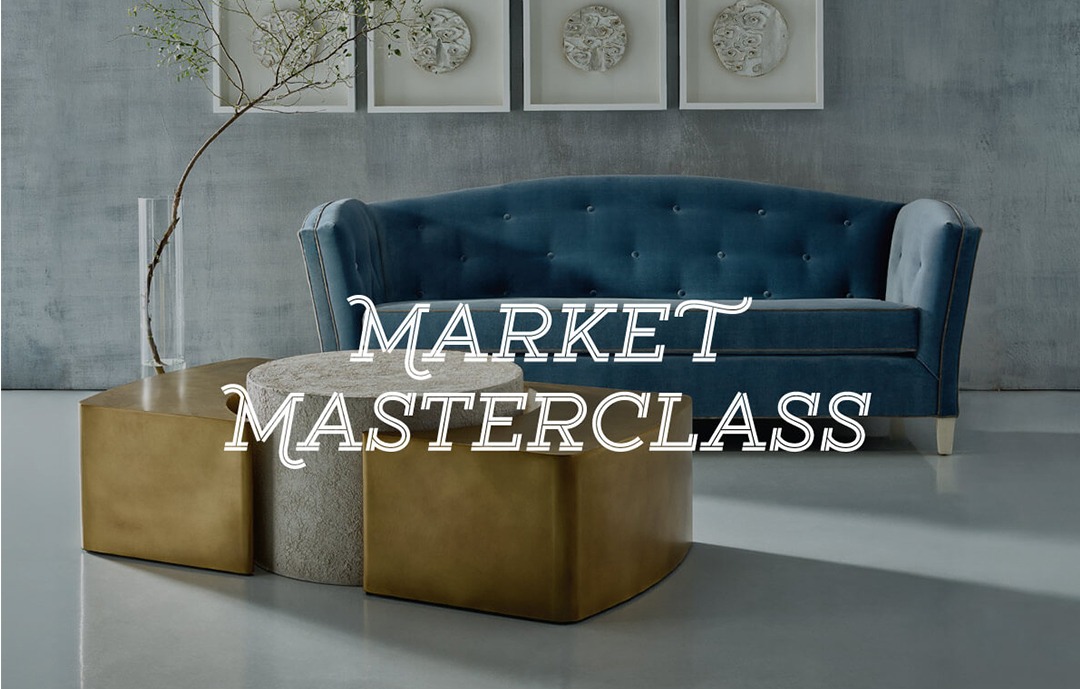 MARKET MASTERCLASS | TRADE ONLY
AUGUST 3-4 | REGISTER NOW
Masterclass is a lively orientation to High Point Market sponsored by (you guessed it) the High Point Market Authority and HPxD. This trade-only event is for designers who've never attended or feel out of touch with the biannual event. It starts with a half-day "classroom" session on Tuesday, 8/3. Curriculum highlights include an A-list designer-moderated panel and a windshield tour of the Market district. The afternoon wraps up with cocktails at the amazing Woodbridge showroom and dinner at 200 Steele. Best yet, the following day – Wednesday, 8/4 – designers are welcome to explore HPxD showrooms.
TUESDAY, AUGUST 3:
2:30 – Masterclass Sessions
5:45 – Congdon Yards OR Windshield Market District Tour
6:30 – Cocktail Hour, Woodbridge, 200 Steele, #301
7:30 – Dinner, 200 Steele
WEDNESDAY, AUGUST 4:
10-5 – Shop HPxD. Everyone is open!
Open to the Trade, Design Enthusiasts & the Community
HPxD Trade-Only Showrooms
All at once, we are proud, humbled, inspired and – most of all – thankful. HPxD is a 2021 DRIVE High Point Foundation grant recipient. The operative word is drive. This non-profit foundation was established to help form and fuel partnerships enhancing educational, artistic, scientific and historical activities essential to tourism and growth in High Point.
HPxD is reimagining High Point as a year-round hub of design and creativity for the trade and – quite often – design enthusiasts, students, makers and the community. Our DRIVE grant will be used to support HPxD events that bring people safely together in this city of design.
Congratulations to all 2021 grant recipients. HPxD celebrates all who seek to elevate High Point. Special thanks to the Drive foundation board members and Visit High Point. We won't let you down.
⁠