MARK YOUR CALENDAR & JOIN US!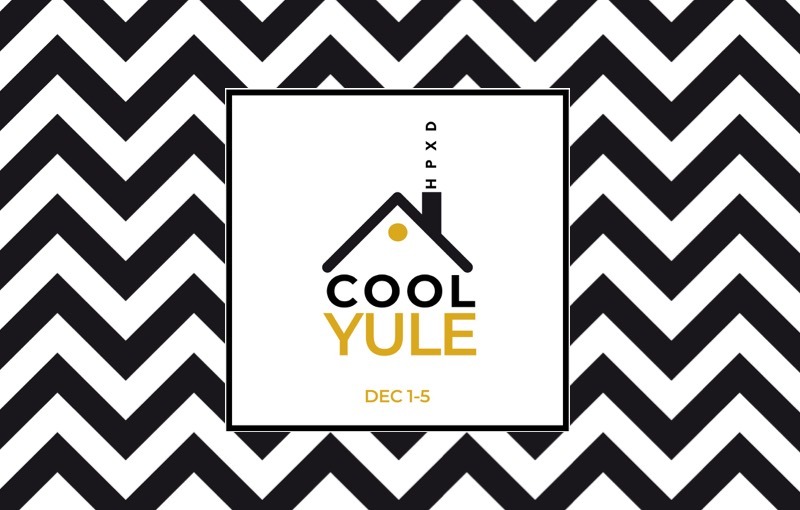 WE'RE PUTTING THE COOL IN THE YULE.
Forget the mistletoe (but not the masks) and tool over to High Point for Cool Yule. It's a five-day fête of design and creativity with a seasonal twist. Discover all style and manner of furniture, home accessories, fine art, sculpture, textiles, one-of-a-kind vintage finds, candles and even local art and artisan pop ups. HPxD flagships are delighted to open to our valued trade partners, as well as design enthusiasts. You know who you are. We simply must meet. Cool Yule is the venue!
DECEMBER 1-5, 10 – 5
COMING SOON: JANUARY – MARCH 2021 CALENDAR O' EVENTS
A FEW MUST-SEE, CAN'T-MISSES WHILE YOU'RE IN TOWN


SOUTH + ENGLISH
Thursday afternoon, 12/3
Good Wreathing to You
Boughs of holly, anyone? S+E welcomes Fiddle Figs with an idea-filled, cash-and-carry holiday wreathing and swag popup via BFF Allen & James Interior Design.

COHAB.SPACE
All. Month. Long.
Artist Jon Rollins: Solo Exhibition
High Point native Jon Rollin's first hometown solo exhibition at Cohab.Gallery is a must-see with over 15 original pieces of art. It's a natural next step after Art Basel!


Vintage Pottery Reveal
Tuesday-Friday, 12/1-5
Collected over time. Available now.
Can you dig it? For the first time ever, hundreds of unique vintage pottery vessels, vases and collectibles, unearthed and collected by Oly cofounders, are available for sale. First come, first selection.

The Grinch at Cohab
Saturday, 12/5, 2-4
Shane Key, The Grinch & S'Mores
Pandemic or not, looks like a masked Grinch will steal Christmas again. Join High Point's favorite music man, Shane Key, at Cohab's spacious grounds for a holiday fave. Plus s'mores!
Make a Playful Donation
Through December 14
HPxD flagships are collection sites
Do it for the kiddos. Bring a new toy in its original packaging to participating Cool Yule flagships. Our polar express HPxD van will ensure delivery to the Marine Corps sponsors just in time for Christmas. 

SAFE ENGAGEMENT IN THE TIME OF COVID
The time is right to open High Point. Broader showroom access means shopping on your schedule, not ours. For Covid safety best practices, HPxD defers to science, following all CDC guidelines, including masking, social distancing, capacity restrictions and diligent hygiene procedures. The well-being of customers, associates and community is the top priority.
We're all about options. Like you, HPxD flagships have become Zoom experts in 2020. We welcome digital knocks on our doors, including social media touchpoints. But nothing replaces a showroom visit for an unfiltered brand experience. See you soon!