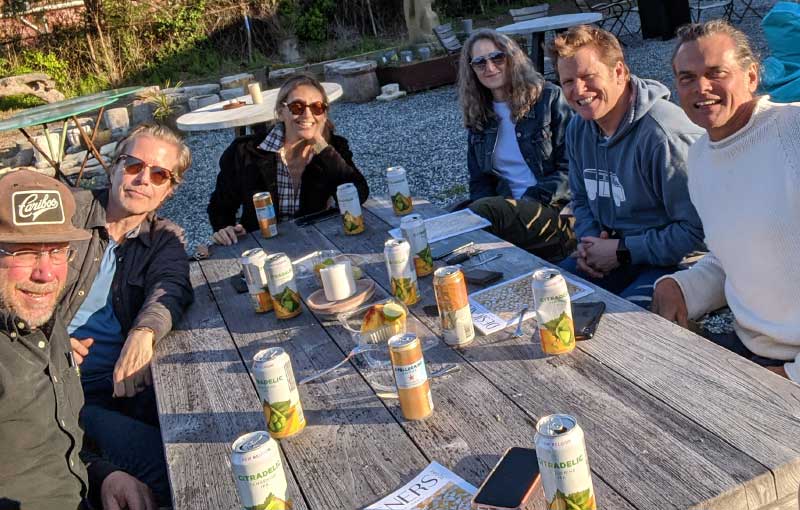 Once upon a time in High Point…
In the beginning, a group of friends, competitors and industry pros of various ilk and interest began a ritual of Saturday morning meet-ups for coffee and convo. The topic was High Point. And change. The group grew. So did interest. This founding team envisioned High Point as a year-round destination for design and creativity, open to all. Thus, the HPxD story began.
But that's all preamble. The real work (and fun) begins now. Big change happens incrementally, like opening some of the city's most storied brand flagship. That's the work we're about now, at the beginning of the beginning. Care to join us?
The company we keep
While varying wildly on matters of style and expression, HPxD flagships are design-oriented and fashion-forward, each with a distinctive personality. For many, High Point is home or a significant operational home base. Key flagship guidelines follow. Kindred spirits are encouraged to email now for a complete Flight Manual.
Creators welcome
Flagships must be brands that design and source/manufacture proprietary home décor items for sale via designers or boutique retail.
The price is right
HPxD requires absolute commitment to honoring trade pricing, available exclusively to your approved design and retail accounts only.
Tag, you're it
To uphold trade pricing integrity, all HPxD flagships must be tagged at retail price. The public may enjoy a modest in-store incentive, such as MAP, at the brand's discretion.
It's showtime
Open flagships must be fully staffed, merchandised, accessorized, and presented to a Market-level calibre.
Stronger together
Flagships are all-in, fully participating in HPxD marketing and reciprocating with inclusion in your messaging.
Finances
Reasonable flagship donations will be required in 2021 to support the growth of our platform and communications program.
Design in the time of COVID
The time is right to open High Point. Broader showroom access means shopping on your schedule, not ours. For Covid safety best practices, HPxD defers to science, following all CDC guidelines, including masking, social distancing, capacity restrictions and diligent hygiene procedures. The well-being of customers, associates and community is the top priority.
We're all about options. Like you, HPxD flagships have become Zoom experts over the last few months. We welcome digital knocks on our doors, including social media touchpoints. But nothing replaces a showroom visit for an unfiltered brand experience. HPxD showrooms are ready for you … by-appointment and during events, as we progress safely to daily opening hours.